EIGHTY-NINE: How are you?
BIG SEAN: Good, good.
EIGHTY-NINE: So maybe you can just tell me what was it like growing up in Detroit.
BS: I was blessed. I saw a different perspective than a lot of people, because my grandma saved up for me and my brother to go to private school. We didn't live in the worst neighborhood but it definitely was far from the best one, right between 6 and 7 Mile. We lived in a two-family flat with my auntie above us, my grandma's sister, and it was me, my mom, my brother and then my grandma's house was about two miles away, and that's where we would spend a lot of time. Every day after school we would go over there. I really appreciated her for just caring so much. My mom and dad were divorced, so for as long as I can remember it was always like mom's house and dad's house, you know. My dad was a major part of my life, even though he and my mom were not together. I saw him all the time—he would take me to school every morning and he would always give me a word of the day to memorize.
EIGHTY-NINE: So you were raised by your grandmother, your mother and your father?
BS: It was definitely a family environment. I grew up in a neighborhood where there was definitely a lot of like drugs, craziness and crime. Our cars used to get broke into all the time, stuff like that, but at school it was different. It was a mix of a lot of white kids, black kids, all sorts of races; it was real artsy. I was playing a lot of instruments, speaking Spanish and German. It was a cool, well-rounded school. I'm fortunate my family chose to send me there.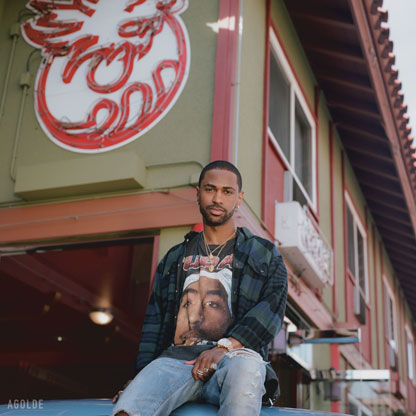 EIGHTY-NINE: Did you feel like you were kind of living two lives, like going home and then going to school?
BS: Yeah, but I liked that. I would go home and my best friend would be ghetto as hell, and then I would go to school and my other best friend was just the opposite. I didn't even think about it then. It was just normal, but I look back on it and I realize that it was the best thing. I'm thankful for the diversity.
EIGHTY-NINE: And how would you say Detroit has changed between when you grew up and what it's like now? Do you feel a big difference?
BS: I mean there's a major difference. I went to high school downtown at the school Cass Tech. It's a public school but it was very prestigious. A lot of mayors went there, Diana Ross went there, lots of like actors, comedians and major figures from Detroit went there, so I was proud to go there. My mom went there too, and that was downtown, so when I used to go to high school, I would literally see people doing crack, going into the school parking lot up and down the block. Prostitution—you'd see needles, syringes on the ground.
It was dangerous. You might get jumped, you know, killed, whatever. Nothing was counted out, but now, on literally the same streets, I go back all the time and I just see it steadily getting better and now it's like parties on the same street that you used to have to worry about walking down. New businesses, new restaurants, new apartments, new hotels.
It's just crazy to see it bouncing back. I've never seen anything like it and I'm just happy. It's funny, because it's almost like simultaneous with my career; as my career's been getting better so has the city. It's just like a little internal metaphor for myself, but I appreciate the city so much because they show me love like no other, you know. They support me and they put me on. That's why I got to put them on too
EIGHTY-NINE: And so many great musicians come from Detroit. Why do you think that is, and why do you think it's a city that produces so much musical talent?
BS: I have no idea. It's just a special place. I'm thankful for being from there. Growing up I listened to like Slum Village and J Dilla, you know—Eminem, all these Detroit legends. They all have an influence on me. And of course Motown, which is like the greatest music era of all time, arguably. I don't know—I think it just has a sense of authenticity. Detroit is a place where we've been at the bottom of the bottom and we've been at the top too. Detroit is definitely special.
EIGHTY-NINE: Who were the artists that had the greatest impact on you growing up?
BS: My mom used to play the Temptations and Isley Brothers, even Bone Thugs-n-Harmony. I remember listening to Coolio; my stepbrother and my brother both put me on to Tupac and Biggie, Jay Z, LL Cool J, DMX. DMX is like one of my favorite artists. Marvin Gaye. I was even a big Blink-182 fan; my favorite song from them was called "Adam's Song."
EIGHTY-NINE: What about Eminem—what is he to you and your generation?
BS: I mean he's everything. He's an inspiration. Eminem was like statistically the biggest artist, the biggest rapper in the world and still is. He was so ill with it. His rhyme schemes, his metaphors, his patterns was something that I was really fascinated with. I grew up looking up to Eminem and all those guys.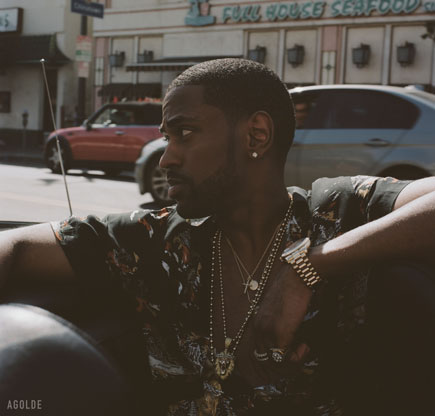 EIGHTY-NINE: What was your favorite era of hip-hop and why?
BS: My favorite era of hip-hop, I don't know, probably the era we're in now.
EIGHTY-NINE: How come?
BS: I like how easy the Internet makes it for your music to get heard. I know it's ruined a lot of business but I like how you just get your shit out there. I feel like the right stuff is going to be heard.
EIGHTY-NINE: Do you feel it's important for artists and celebrities to have social responsibility, and what are the causes that you are most connected to?
BS: I think it's important for people to have social responsibility. People put a lot of responsibility on artists and tend to judge artists on what they should do, what they shouldn't do, you know. We all can make a difference and a change. Figure out how to help out, be a positive influence.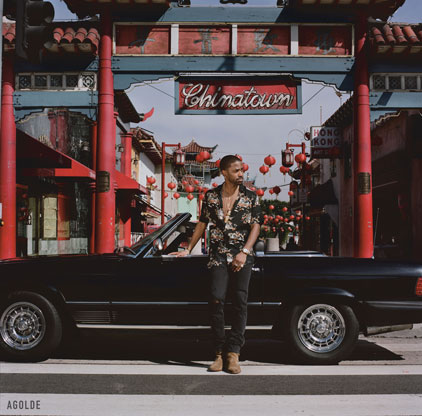 EIGHTY-NINE: You've collaborated with a lot of people—Kanye West, etc. So how do you approach working with big personalities, or is it just business as usual?
BS: I mean of course it's a little nerve-racking, but you just got to do what you got to do, realize that you're there for a reason. I used to get flustered, because I used to try and rap like Kanye or rap like someone else, but then I was like the reason I'm here is because I rap like me, and I really started embracing that.
EIGHTY-NINE: When you're approached to work with other artists, how do you decide who to work with?
BS: Whatever makes sense. I have no ego; wherever there's music chemistry. I just don't do anything I don't believe in.
EIGHTY-NINE: You've had some high-profile romantic relationships. Are you conscious of how those affect your career or the public's perception of you? Is it difficult to have your relationships played out in the press sometimes?
BS: I don't really think about it too much. I really try to stay away from the drama.
EIGHTY-NINE: How do you feel the Internet has changed the landscape for artists today? Do you approach social media differently knowing that?
BS: I don't really share too much of my life on social media. I don't really talk too much on there. I used to but I don't now. Most things I just try and keep personal.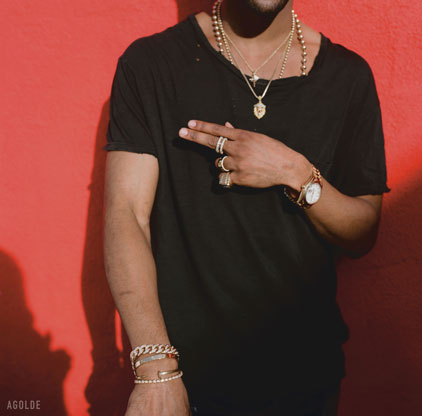 EIGHTY-NINE: You've collaborated with quite a few women and you're very supportive of women making music. What do you love about working with women? Is there a difference between working with women and men? I know that hip-hop's labeled as misogynistic sometimes.
BS: I was raised by women; I was raised by one of the strongest women of all time, my grandma. She was a female black captain in World War II. She was a teacher. She was phenomenal, you know. I'm pretty sure women can do everything better than men can.
EIGHTY-NINE: Who are some of your heroes outside of music and why?
BS: Definitely my grandma for obvious reasons—she was the first person I saw really make something out of nothing. She came from nothing, poverty, and ended up living on Outer Drive. I mean her house on Outer Drive, which, you know, Marvin Gaye used to live on Outer Drive in Detroit, so that was a real major point for her. That's probably my biggest inspiration growing up.
EIGHTY-NINE: Is your grandma still around?
BS: She passed away last year. The song "One Man Can Change the World" is about her, the second verse of it, but when I came up with the concept for the song, she inspired it. Even though I say one man can change the world, when I said man, I meant like human being.
EIGHTY-NINE: Jay Z's a businessman. Kanye's a designer. Is there anything outside of rap that you would like to try your hand at?
BS: I want to make movies, be behind the scenes. I just love creating art.
Fashion Credits
Look 1 – T-Shirt and Jacket: AGOLDE Jewelry: SEAN'S PERSONAL
Look 2 – T-Shirt: VINTAGE Flannel Shirt: SACAI Jeans: AGOLDE Jewelry: SEAN'S PERSONAL
Look 3 – Shirt: TOPMAN Jewelry: SEAN'S PERSONAL AND JASON OF BEVERLY HILLS
Look 4 – Shirt: TOPMAN Jeans: AGOLDE Jewelry: SEAN'S PERSONAL AND JASON OF BEVERLY HILLS Boots: SAINT LAURENT
Look 5 – T-Shirt: AGOLDE Jewelry: SEAN'S PERSONAL
—