EIGHTY-NINE: When do you think you first realized you had the ability to write music?
LEON BRIDGES: I'd probably say about five years ago, after I picked up a guitar. I would go to these open-mic nights, and just the reaction and the response I would get from my peers was what kind of fueled to help me keep going. Before that my friends and me would have jam sessions in college, like improv, and that too was a big part of my development into the songwriter that I am.
EIGHTY-NINE: How long was it from the time you started doing the open mics till you got discovered?
LB: I'd say about two or three years.
EIGHTY-NINE: Why do you think it took so long? To see you play it seems like it would be obvious. Do you think it was a by-product of where you were living?
LB: I feel that everything is supposed to happen at its right time. I was in Fort Worth, which is small, but if I was in L.A. or New York, I might just have been a speck among a lot of great musicians. In Fort Worth there wasn't anybody really pushing in the R&B, soulful thing, so I was able to get a ton of experience. But everything that has happened has happened in the right time.
EIGHTY-NINE: How do you think Fort Worth has influenced you as a musician?
LB: Just being around people who were hard workers and great songwriters inspired me to want to be a great songwriter myself—just being around people who were better than me helped me and inspired me to be the best that I could be.
EIGHTY-NINE: What is Fort Worth like?
LB: It's a very unique place—not really a lot going on, you know. It's a small-town/big-city kind of vibe; it's very relaxed, very low key. I love Fort Worth; all my friends live there and my family. It's definitely home.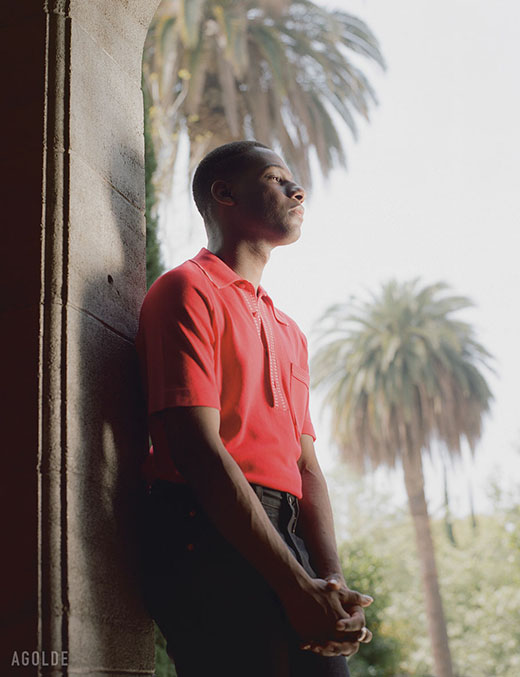 EIGHTY-NINE: You write a lot about your family, your mom. From songs you've written about her she sounds like a special lady. How would you describe her—as a person, as a mom, your relationship, how she supports you?
LB: She's always just made sacrifices for my brother, my sister and me. My parents are separated, so I spent most of my time with my mother. Even in like the midst of the struggle, she was always supportive of me. She'd let me use her car to go out to the open mics. So if it wasn't for her, I know I wouldn't be here. My mother was my rock at the time when I didn't have friends—in high school, you know, real friends. I could always depend on her. I owe her everything.
EIGHTY-NINE: How do you find your own personal balance in keeping things in perspective?
LB: I look at what's important. And for me, I just want to make great music and I want to be able to inspire people. I really don't care for being famous, even though that's kind of inevitable. I just want to make great music that feels good to me and inspires people—that's it.
EIGHTY-NINE: How do you get inspired for writing? Is it mostly based on life experiences? Where do you go for inspiration?
LB: A lot of it comes from life experiences. Sometimes I want to tell a certain story or somebody else's story, something that I might not have necessarily gone through, but on this first record it came from me, my life experiences, like when I met my first girlfriend. That's where "Brown Skin Girl" came from. Or the time my grandfather met my grandmother, all that type of stuff.
EIGHTY-NINE: Your sound and your style, it's a throwback. What is it about that sound or that time period that just resonates with you?
LB: That was the sound at the beginning of R&B. And I've always been an R&B head, even from when I was a kid. The style was something that I was fascinated with when I got into my 20s. I love how the songs from that time weren't sexually oriented for the most part or vice oriented, you know, it was just very straightforward and clean and clear—that's how I want my music to be.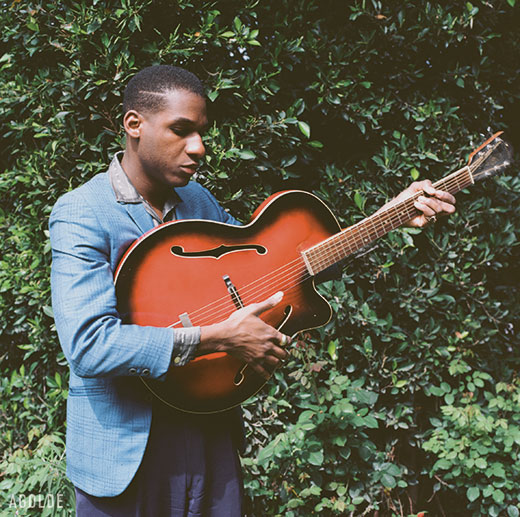 EIGHTY-NINE: Even the style?
LB: The way I dress was something that I developed when I was studying dance. I always wanted to wear a suit but I could never afford one. You know, I always wanted suits. So when I started to study dance, specifically in jazz, I got to wear one. And so it just kind of became a part of me. I was like, this is how I want to dress daily. I was tired of the skinny jeans and whatnot; I was growing as a person. And that's the direction I started to go in. Of course, the style has developed over the years. But my music seems to go hand in hand with it.
EIGHTY-NINE: Who are your musical heroes? Who did you grow up listening to?
LB: When I was a kid, I wasn't allowed to listen to secular music. So when my mother was at work, I'd turn on the radio and, being a kid of the '90s, I loved Ginuwine, Usher, 112—nobody is even really doing it like that anymore. Those were definitely my heroes. My father, he introduced me to Sam Cooke, Curtis Mayfield, Bobby Womack and Otis Redding. I loved that as a kid. Of course, I wasn't asking my parents to buy me those records. But I would say that was a seed planted.
EIGHTY-NINE: What's been the highlight of the last year and a half?
LB: Definitely playing at the White House. I could never imagine that happening in all my life. Knowing where I came from—I grew up in Crowley, Fort Worth, Texas, so to be able to represent myself, to represent home, meant a lot to me.
EIGHTY-NINE: Did you get any one-on-one time with the president or first lady?
LB: It was in and out, just, "Hey, how are you doing?" But he did say, "I see you are an upcoming star." I was like, "That's all I need to hear."
EIGHTY-NINE: You've been on the road pretty much nonstop. Have you been homesick? What do you miss most being away from home?
LB: We've been on the road for a long time, but successful artists, they never put on the brakes. So at this point there's no time to complain about being away. I do miss home, though, hanging out with my friends, just the simple things. That's what I miss most.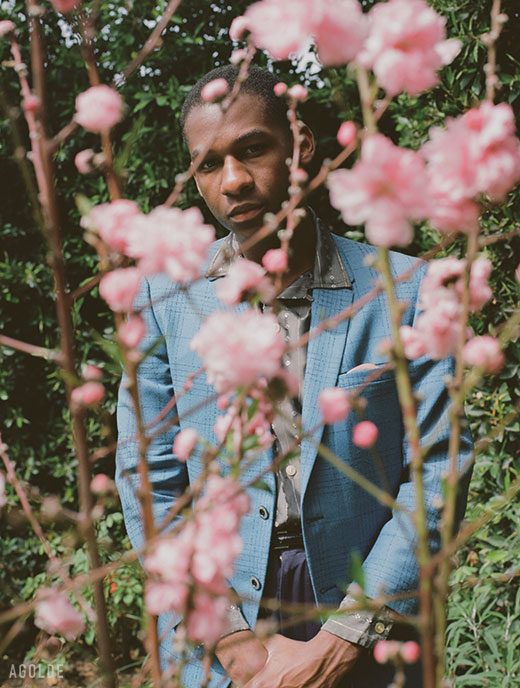 EIGHTY-NINE: Do you think artists today have to be more conscious of their brand than artists of the past? Just with social media, people have almost constant access to you. Is that a thought or a concern?
LB: I think people should be conscious of their brand; it's important because that's another platform, I feel, of being able to voice certain things. It allows people to understand you—who I am, what I'm doing. I'm very thankful for where I'm at, and it can be a great place to express that.
EIGHTY-NINE: Any specific goals you have for the future?
LB: I want to be a better artist. I want to be able to help kids who want to go to college to get into college—that is something that is on my heart. I want to be able to help single mothers; I want my music to reach more into the black community. A kid asked me recently, "So what can you do to reach the black community more?" I feel that I make music that's for everyone, you know, but I want to have a diverse audience. I want to reach everyone, but it just takes time.
EIGHTY-NINE: Whom do you admire outside of music?
LB: Outside of music I'm inspired by black men who made their way. I'm inspired by Gene Kelly, the dancer. That's who I looked up to when I was coming up in the dance world. I'm inspired by Gordon Parks, for really being a voice for black people and really putting a light on racism. Those are my biggest inspirations.
EIGHTY-NINE: Any thoughts on a career trajectory?
LB: I really don't know what that looks like. I just really want to take it one day at a time. For me it's all about writing good songs. What comes after I'm not sure.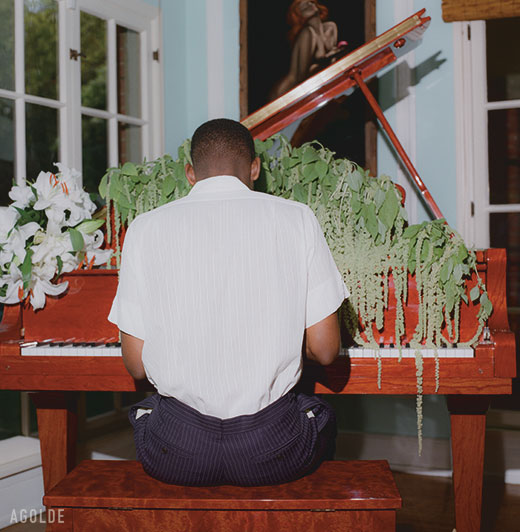 —