When Jeffrey Baum was working at a MAC counter at age 18, he couldn't have fathomed where he'd eventually wind up. "Around that age," he says, "I figured out who Pat McGrath was, and what she did. And I thought that was fascinating—you could actually make a career for yourself that way." Now, after years of photo shoots and runway work, the San Diego native is regularly called upon to dream up looks for the likes of Vogue Italia, Dazed and Confused, and Elle; he's painted the faces of stars like Mary Kate Olsen, Pink, and Pamela Anderson.
Experimentation comes naturally to Baum. As a kid, he was "an absolute mess. I'd pour food coloring on everything, discover what magnets did to televisions," he says. "I loved science and botany and art. Most of the things I enjoyed didn't necessarily connect me to people. Instead, I kind of created this whole world to myself, all about my rampant digestion of information." As an adult, he's still experimenting, still pushing the boundaries of self-expression and philosophising about his art form. "Makeup isn't a necessity, it's a choice," he says. "So when you do chose to wear it, you should be in love with what you're doing. But I mean, sitting at home putting red lipstick on will make anybody feel like they're having a good time."
EIGHTY-NINE: How did you get started as a makeup artist?
JEFFREY BAUM:I was always into art—that act of creation and discovery—and the instant gratification you get from it. I started directing theater productions in high school, but some of my concepts were abstract, to say the least. Nobody could quite accomplish what I wanted in terms of set design, costuming, hair and makeup, lighting design. And I had a hard time communicating my ideas, so I thought, "I'll just figure out how to do it myself." That was my introduction into makeup, designing it for some of these productions. I did theatrical design in college and I started doing people's makeup. When I left college, I started working in the back room at a wig shop, then in the front helping people. Then I just happened upon a full-time job at MAC, and later ended up at Saks as a manager for a cosmetic line. I was 19, and I was managing 35 year-olds, which was very awkward—I would have hated me. I was kind of a David Bowie goth. Eventually I bridged my two pursuits and started doing editorial shoots.
EIGHTY-NINE: At what point did you realize you were going to make a career out of makeup?
JB: I was aware of Vogue and fashion in high school, and I was really taken by all of that, but more just the clothing. I didn't have a concept of makeup as a career until about age 18, when I'd try to copy stuff I'd seen from Steven Klein or Steven Meisel editorials in W or Vogue Italia. I realized, "Oh, I could make my way to the creative side of this field." And since I worked at the MAC counter, I had a lot of faces to make mistakes on.
EIGHTY-NINE: You grew up in San Diego, right?
JB: Yes, and I try to go back pretty regularly. I always feel really inspired it, especially by Balboa Park. A lot of my interests even now completely stem from what I discovered growing up in there, like my interest in vintage clothes and thrifting culture.
EIGHTY-NINE: What have been some of your career highlights?
JB: It's hard to say, because when I'm having them, I'm so focused on what's at hand that I don't ever get swept up in the moment. But when you do your first thing with the Italian Vogue name attached to it, that's an "Oh my god" moment. To me, though, it's more about the creative relationship I have with people on set. As I get older, I realize that the relationships you have in that moment are ultimately the most fulfilling. The photos afterward may be beautiful, but they're not quite tangible. That experience and that moment of creation are the reward. We're creating a mood, an emotion, that wasn't there before.
EIGHTY-NINE: What have been some of your more embarrassing moments?
JB: Oh, so many. It usually goes back to bad matchmaking—when I'm working with a brand or a publication that I'm not well-suited to. Once, I physically couldn't put enough concealer on somebody's face to make them happy. Like, it wouldn't fit. And you have to sit back and realize: This isn't about the makeup—it's about the person having an emotional struggle that you're trying to reconcile. When we're using makeup to fill a hole within somebody, that's not ideal. Those anxieties mess up that interaction and they kind of violate my central makeup dogma.
EIGHTY-NINE: What advice do you give to people that want to follow in your footsteps?
JB: It's an interesting time, because makeup's being discussed on a whole other level. Individuality is so celebrated, but also, everybody has started looking the same. As for advice, I think of that Williams S. Burroughs by way of Patti Smith quote: "Build a good name. Keep your name clean. Don't make compromises, don't worry about making a bunch of money or being successful — be concerned with doing good work and make the right choices and protect your work. And if you build a good name, eventually, that name will be its own currency." I'm not really qualified to tell people which part of the industry they should work in, but I know integrity is number one.
EIGHTY-NINE: What do you find yourself inspired by lately?
JB: Certain color tones will haunt me and stick in my head. I'm fascinated by the emotive qualities they have. And lately, I love doing makeup that's ornamental—no concealer, no foundation. Last week on a Gucci shoot, we just did uninterrupted skin. Then we treated the eyes like an accessory, as a jewel on top. I layered on this perfect metallic blue pigment that I bought in Japan. Sometimes I'll do a perfect stark red on a lip that doesn't feel like lipstick—it's just like a garnet on the middle of the face.
EIGHTY-NINE: What's a typical day like for you?
JB: There are really zero normal days for me, aside from checking and responding to emails, trying not to be too anxious about work. Right now, I'm dealing with being an artist living in a political global climate that's very threatening. So I listen to the news every morning, which has led to a lot of rude awakenings. A typical day is mostly emails and dealing with not feeling cushy with my place in the world. Forcing myself to be uncomfortable.
EIGHTY-NINE: How do you calm down when you're stressed?
JB: Organizing makeup's really good. I also try to educate myself. I'll go down a rabbit hole, like learning about the history of jade and figuring out how many colors it comes in. And I'll see where one beautiful fantasy takes me.
EIGHTY-NINE: What do you do when you've got time off?
JB: Because of the nature of my job, I don't ever really have time off. But I have taken a few trips lately: I went to Standing Rock in November, which was sort of time off. I also went to Japan in September which had a profound effect on me. I just explored Tokyo; I didn't bring my full kit with me, and only did one photo shoot there. I'm trying to just exist and appreciate nature. Take a walk and hear the wind going through palm trees: It's so beautiful when you actually stop to listen.
EIGHTY-NINE: What do you hope to accomplish this year?
JB: My long-term goal is to have meaningful, deep success as a human being, rather just as a makeup artist. So I want to continue to redefine what success is for myself. And I want to learn Japanese—but that'll take a lot longer than one year.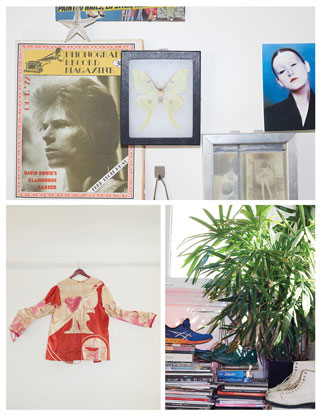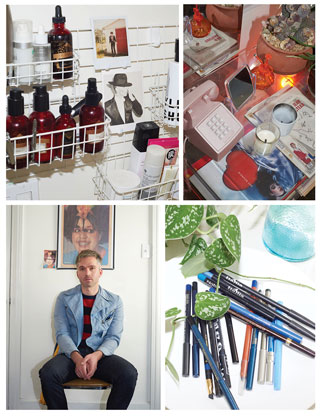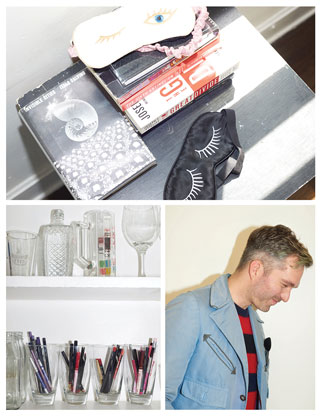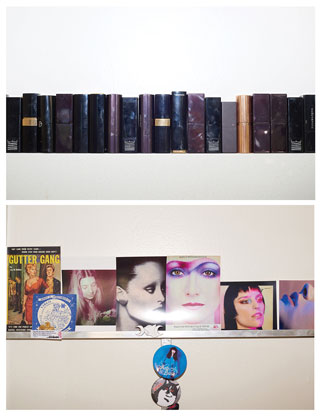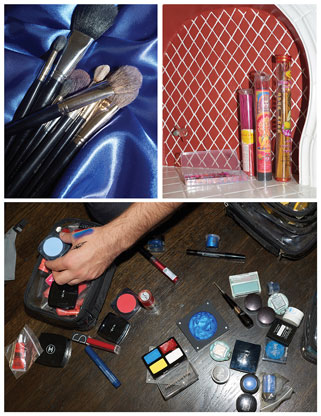 —