There's something about the lore of Danger Incorporated that leaves you with the feeling that their paths were destined to cross. The pair of Atlanta natives—aka Boothlord and Louie Duffelbags—met in junior high and had an immediate connection. In a school full of uniformity, they were drawn together by a shared sense of individualism, bonding over James Blake and Jai Paul and starting to make music together right away.
The way they talk about each other is downright moving: "Literally it was a super team from the start," Boothlord tells me. "We were on two different waves, and then our waves combined to form a super wave." Then they start to address each other directly. Louie to Boothlord: "I feel like you taught me a path of sociability that was unlocked." Boothlord to Louie: "I feel like you were able to show me that you can do your own shit and people will be into it."
Now in their early 20s, the friends have been nurturing their collaborative energy ever since, each emboldened by the other to push the envelope creatively and stylistically; the musical results, heavy on synths and falsetto vocals, are as compelling and impassioned as they are. Danger Incorporated's sound is moody and emotional but also buoyant and peppered with quirky references to things like Disney Original films and Ashley Olsen. They even got their name from an episode of the Goosebumps TV series, which they both used to watch devotedly. They describe the episode ("The House of No Return") as "savage as fuck," and it is, but really it is about being "brave and cool."
"We adopted the lifestyle, of being spooky, of being young and reckless," says Boothlord. "I fuck with that vibe so hard," Louie adds. "But I don't think when people meet us they get that vibe from us. We're pretty nice people, pretty friendly. I don't think we're giving people a threatening vibe."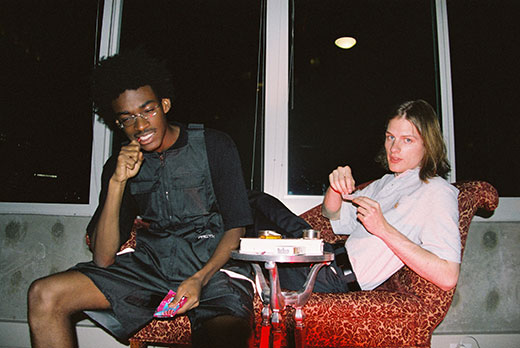 To the contrary, labels were attracted to both their music and their vibe. After they self-released their first album, Are You Afraid of the Danger Boys?, early last year, followed by the EP World Wide Web (dropped on Halloween of 2016), they caught the attention of Awful Records, the Atlanta imprint behind some of the most interesting and influential music today. Home to experimental artists like Abra, Lord Narf and Father, who founded the label in 2013, Awful represents the weirdo corner of Atlanta's hotbed of hip-hop, a place the duo fit into perfectly.
Until recently, the two friends' lives consisted mostly of making music and playing live. They also watch a lot of anime and speak passionately about a show called Hunter x Hunter. As Boothlord puts it, "This whole time that they're finessing through these impossible trials, they're like, straight vibing." Louie hops in: "They're not even struggling or sad. The actual work of becoming a hunter is their passion; it's all they want to do. Even if they didn't become hunters they would probably do all the work that came with it, because they know they're going to level up and challenge themselves."
It soon stops being clear whether they're talking about the show or themselves: "That mentality is what it's about," Louie continues. "Especially in music."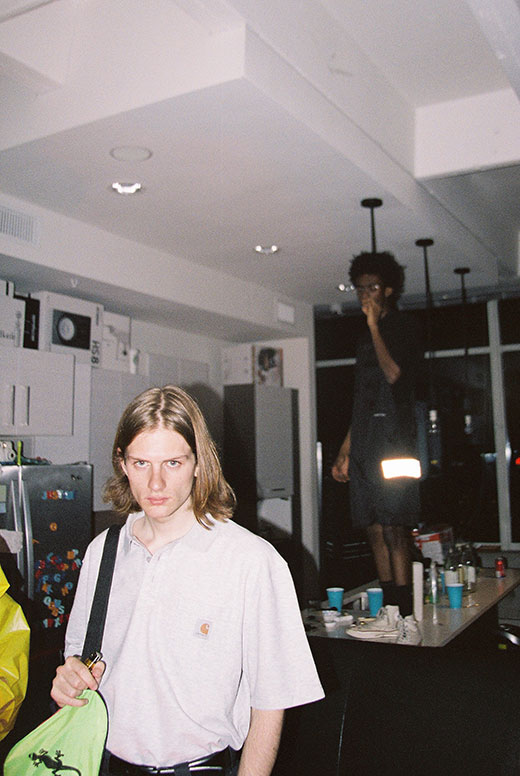 —