Long before they became one of hip-hop's most influential collectives—and before they broke new ground by starting their own independent record label, launching an annual music festival in their hometown and helping to shape the sound of West Coast hip-hop—Hieroglyphics was just a crew of young kids from the Bay Area with a shared passion for comics, video games and music.
"We all grew up together in East Oakland," explains Tajai, who also formed hip-hop subgroup Souls of Mischief alongside Opio, A-Plus and Phesto. "We all sort of went to schools intertwined—whether it was elementary school or junior high school—and we all had a mutual interest in hip-hop." In 1991—while most of its members were still in high school—the Hieroglyphics crew came into existence. (The current lineup includes Tajai, Pep Love, Opio, Phesto, Casual, A-Plus, Del the Funky Homosapien, DJ Toure and Domino.)
"At that time, there wasn't really a lot of people that were into hip-hop," says Opio. "It was kind of a small circle of like-minded guys that shared the same philosophies of what good hip-hop was."
Being part of a collective definitely had its advantages from the beginning. "It made us create better music," says Opio. "It made it easier, because we were able to bounce ideas off each other and constantly be creating. There's a friendly competition—not in the way of 'I'm seriously competing against my friends.' But if Casual made an amazing song, then Souls of Mischief wanted to top that and create something better."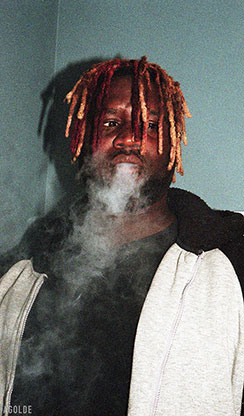 "At the time, we were just trying to better ourselves as MCs. We were just like, 'We're going to write and be dope MCs and create dope songs.' It wasn't the coolest thing to do, to be a rapper," says Phesto. "It was kind of an odd thing to do. It was a relatively small collective of artists doing the music we did."
At the time, those slim Oakland ranks included the likes of Too $hort, MC Hammer and alt hip-hop group Digital Underground, which gave Tupac his big break. "For the most part, the early '90s was the gangster-rap era," says Phesto. "But hip-hop was just starting to spread its wings. You had people like De La Soul and a Tribe Called Quest and all these people that were more like regular guys—how we were. You didn't necessarily have to be the gold-chain-swinging dude on the corner with swagger."
And nobody was better poised to ride hip-hop's new wave of popularity. The early '90s ushered in a slew of individual record deals for members of the Hiero crew. Del released his first studio album, I Wish My Brother George Was Here, with Elektra in 1991, produced in part by his older cousin, West Coast rap icon Ice Cube. Souls followed suit, inking a deal for their debut album, '93 'til Infinity, with Jive Records in 1993.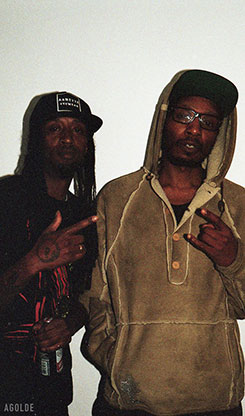 "Even when we first got into the industry, we would ask rappers that we'd meet, like, how do you make sure you don't fall off? We were always trying to be students all the time, getting to meet our heroes and ask them questions. We were always concerned with not falling off," says A-Plus.
But when all of the MCs found themselves terminated from their respective label contracts, the collective—which had already begun to develop a fan base through its individual members—began to shift its way of thinking. "Our mindset was basically, why don't we put out our own record, pump that independently and then it allows us to have more leverage as far as being in control of what we want to do," says Domino, who currently manages Del and produces for the entire crew. "We had a bad taste in our mouth from arguments with the labels and trying to get them to understand our direction."
In 1996 they launched their Hieroglyphics Imperium label, paving the way for the release of the crew's first collaborative album, 3rd Eye Vision (a nod to the group's instantly recognizable three-eyed smiley-face logo, designed by Del), which sold more than 100,000 copies. "We realized it was more lucrative and kind of a better way to go than booking and signing with another label," says Domino.
"We put our talent on display. We didn't wait for someone else to do it," says Pep Love. "We didn't wait for somebody to book a tour for us. We booked our tours. We didn't wait for somebody to put our music out. We put it out ourselves. I don't think we have done anything groundbreaking as businessmen. But as artists, we have."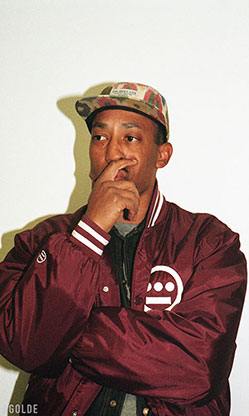 The crew attributes its success in part to the lessons learned from major-label experiences, but several outside forces also played a role, including the internet's boom in the late '90s. By 1994, Hiero already had a web presence, thanks to a tech-savvy fan who helped get an official website off the ground. Says A-Plus, "We just started selling our cassettes and stuff online, and then we made the Hiero record and that shit took off." Suddenly, the local act had a global presence.
Even with their international reach, the crew acknowledges the important role their hometown of Oakland played in their ascendancy. "There's a spirit of the independent music hustle out here already, dating back to Too $hort coming to the schools and selling tapes out of the trunk and then becoming popular across the whole bay," says A-Plus. In 2012, they sponsored the first Hiero Day festival—a giant hip-hop street party that happens in September—as a way of celebrating the city and giving back.
"We had a lot of support from Oakland in particular because a lot of people knew that we were the kids from high school that were rapping. Oakland is a very blue-collar type city. Our approach to hip-hop is more avant-garde, sophisticated. I think there is something about sticking to your guns and just keeping on, keeping at it—that's the blue-collar mentality Oakland respects."
—