History's equivalent of the dubious goals committee credits the origin of the phrase to Corinthian FC. Founded in 1882, the club was established by NL "Pa" Jackson, the assistant secretary of the Football Association, in part to help England beat Scotland by building a squad who played together regularly. (The Scottish team was largely made up of players from amateur club Queens Park.) Drawn from public schools and universities, Corinthians also existed to promote the ideals of fair play and amateurism – in the sense of "unprofessional" rather than "unskilled". Not getting paid wasn't the only thing that distinguished them from the pros: practicing was considered bad form.
Despite their lack of training, Corinthians were sublimely talented. In fact, they boasted some of the best players on the planet: they were the all-stars of their era, a real-life FIFA Ultimate Team, with a dribbling and short passing game that was recognized as "Corinthian style". At one point, they counted the captains of all four "home" nations – England, Scotland, Wales and Ireland – among their ranks. They're still the only club side ever to supply the entire England team, which they managed not once but twice.
They weren't just good at football either: Corinthians were sporting polymaths who would put a decathlete to shame. For example, CB Fry was an international cricketer who also held the world long-jump record and was described as "the most variously gifted Englishman of any age". Max Woosnam meanwhile was a Wimbledon champion and Olympic gold medalist at tennis who supposedly once beat Charlie Chaplin at ping-pong with a butter knife. And that's not even the best anecdote in the club's annals.
Corinthians played to win, but purely for the love of the game: they steadfastly refused any financial reward or prizes, instead issuing and accepting challenges. ("Amateur" derives from the Latin word amator meaning "lover of".) They also played the right way: beautifully and impeccably. Famously, goalkeeper Thomas Rowlandson would stand to the side if they conceded a penalty, believing that no true gentleman would commit a foul. When penalties were first introduced in 1891, Fry indignantly declared that it was "a standing insult to sportsmen to have to play under a rule which assumes that players intend to trip, hack and push opponents and to behave like cads of the first kidney".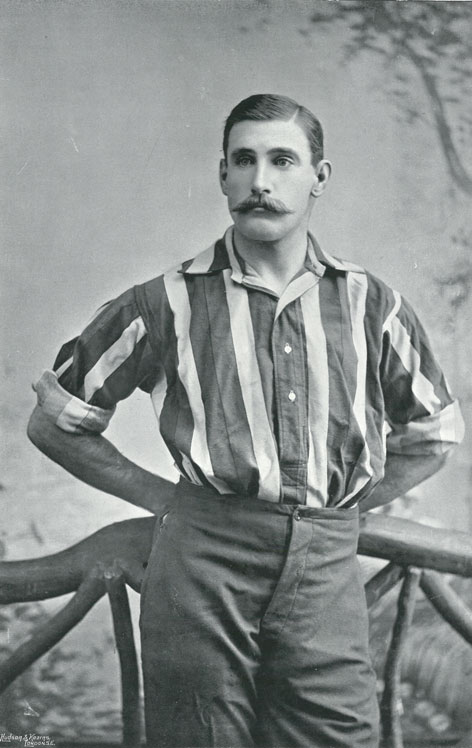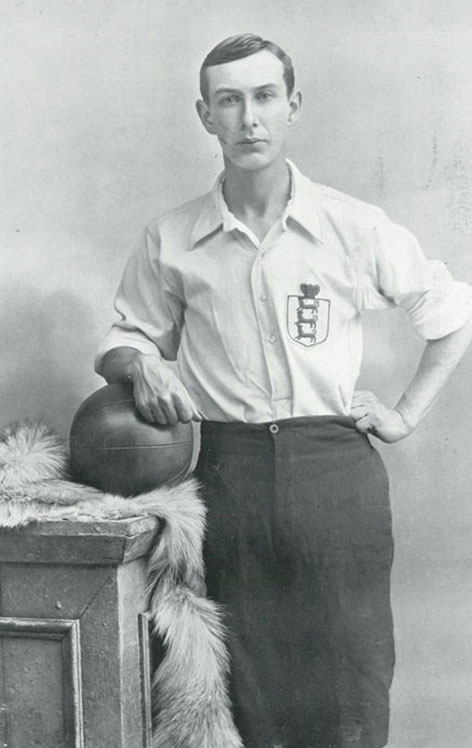 While they occasionally let goals in, the Corinthians were no pushovers: Charles Bambridge once played a game with a broken leg. Can you imagine the likes of Raheem Sterling doing that today? Instead of trying to con the referee, Corinthians held themselves to an altogether higher standard. If they won a penalty themselves, they'd deliberately shoot wide or tap it to the goalkeeper; if the opposition lost a player through injury or dismissal, they would voluntarily remove one of their own to level the playing field. In one game where the official didn't turn up, Corinthians' captain simultaneously took part and refereed; he awarded a free kick against himself.
Perhaps unsurprisingly, Corinthians inspired many with their adventurous and unfailingly fair play. They were instrumental in the expansion of the game and helped export it around the world, like a football version of the Harlem Globetrotters. They were the first club to take the game out of Europe to Africa in 1897 and toured the USA and Canada as early as 1906. Along the way, they precipitated the formation of some of the planet's most popular teams: Corinthians Paulista, the most supported team in Brazil, are named after them, while Real Madrid wear white in their honor. The original Corinthians vanquished the national teams of Brazil, Germany, France, Holland and South Africa, and inflicted a still-record 11-3 defeat on Manchester United. They also beat the Barbarians – at rugby!
Corinthians even coined the word "soccer" over breakfast. Legend has it that Charles Wreford-Brown, when asked if he fancied a game of "rugger", replied that he preferred "soccer", contracting the sport's full name of "association football" which America quickly and forever adopted. In 1914, Corinthians travelled to Brazil to play their South American namesakes, Corinthians Paulista but when WWI broke out, they promptly turned around and joined up to serve at the Front. (Rowlandson donated his house to the Red Cross and was killed at the Battle of the Somme.) Corinthians never really recovered from the death of almost its entire team, and in 1939 was forced to merge with another club, Casuals, in order to survive.