Simon di Principe, a son of an Italian immigrant and a Londoner, used to watch his dad, Franco, play on the Hackney Marshes in the 1970's. He has little recollection of doing this, but he is told he was taken there. The intrigue of those vague memories was the catalyst for 'Grassroots'. "Being a footballer myself and a photographer, I wanted a project that would maintain my interest over a period of time," says Simon. His first visit as an adult was at the end of the 2013-14 season. It was the scale and size of the place that blew him away at first: "I don't think a lot of people are aware of the vastness of hackney Marshes and how many people are generally up there on a Sunday," he says.
The humble appearance of Hackney Marshes belies its significance as a British footballing Mecca. To the uninitiated, it is a vast expanse of green space in a far-flung corner of East London, by the River Lea. It's hard to imagine now, but at its peak the marshes would host up to 120 football matches at a time. Some of the pitches were small and on top of one another; players would step into neighboring games when taking a thrown in or a corner. As Johnny Walker, Chairman of the Hackney & Leyton Sunday Football League, describes: "There were so many pitches around here and when this place was full, it was magnificent. You can't believe what a wonderful sight it was to see everyone over here on a Sunday morning." Over time, the pitches have been improved and overall numbers of players have reduced. During the 2015-16 season there were around 80 football pitches to play on.
A couple of months into the project, Simon found himself immersed in a series of photographs that depicted the Marshes as a footballing 'League of Nations' – local teams, south of the river teams, African teams, Eastern European teams, West Indian teams and so on. "Working class young men are coming together and it's a way for them, now day a week, to forget about their problems, their worries and express themselves on a football pitch – whether that be in a good way or a bad way," says Simon.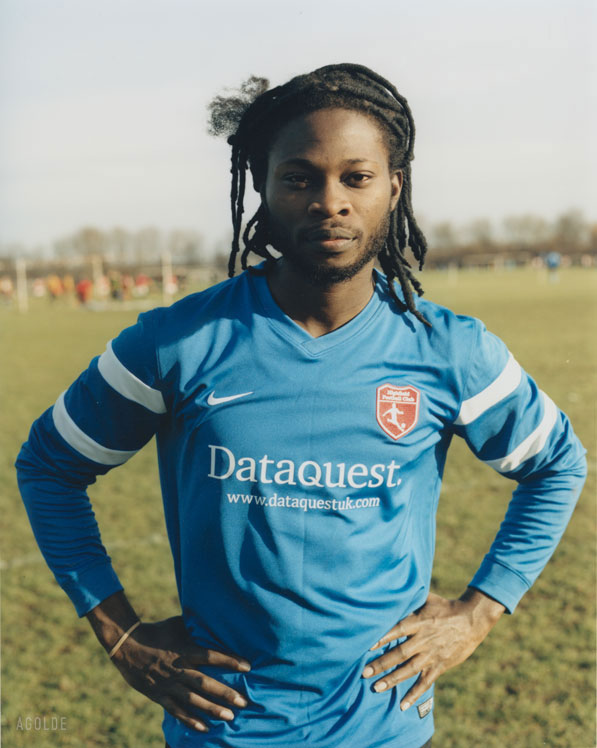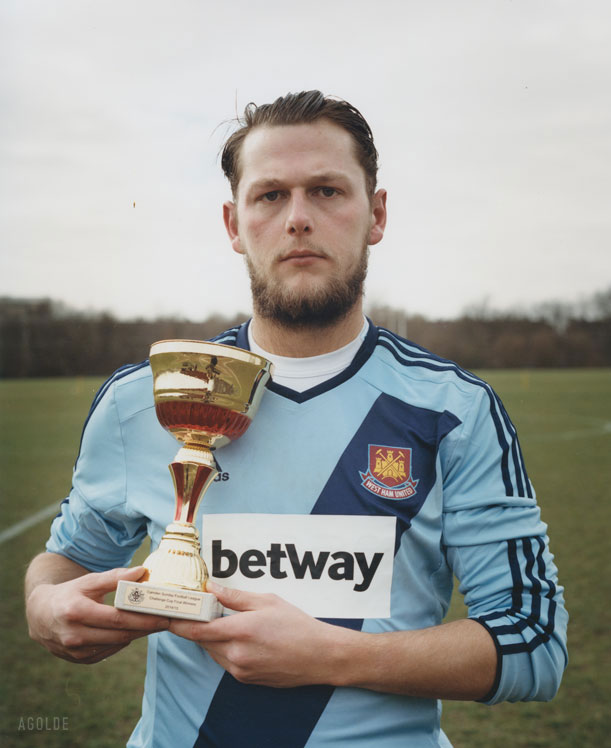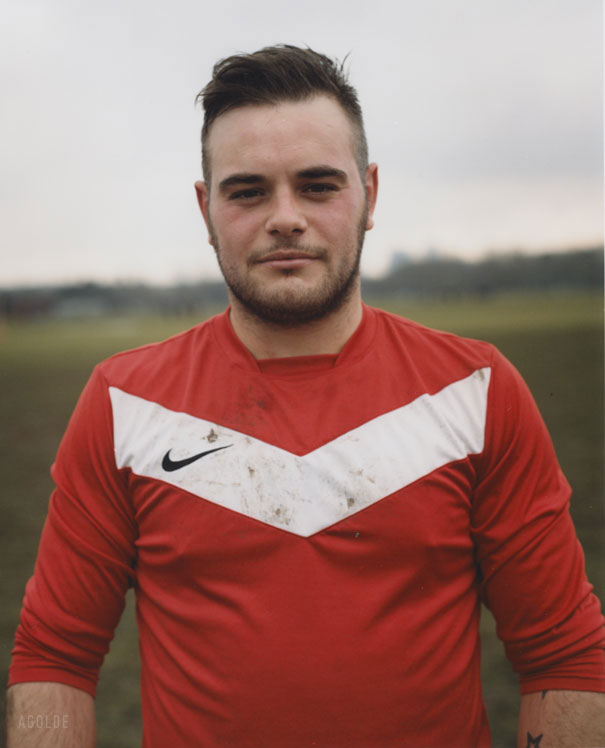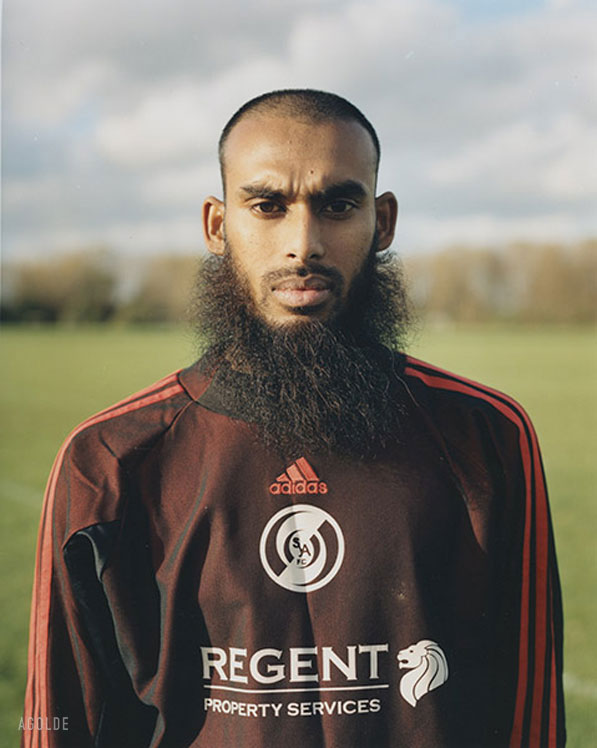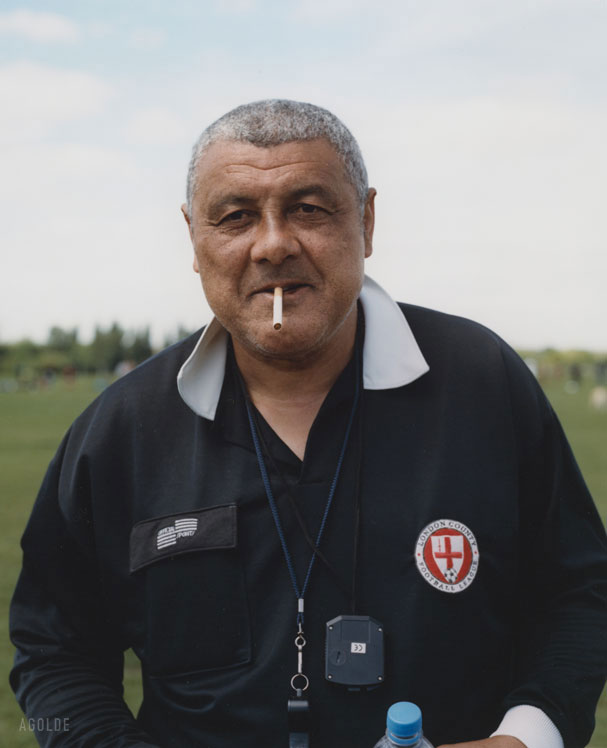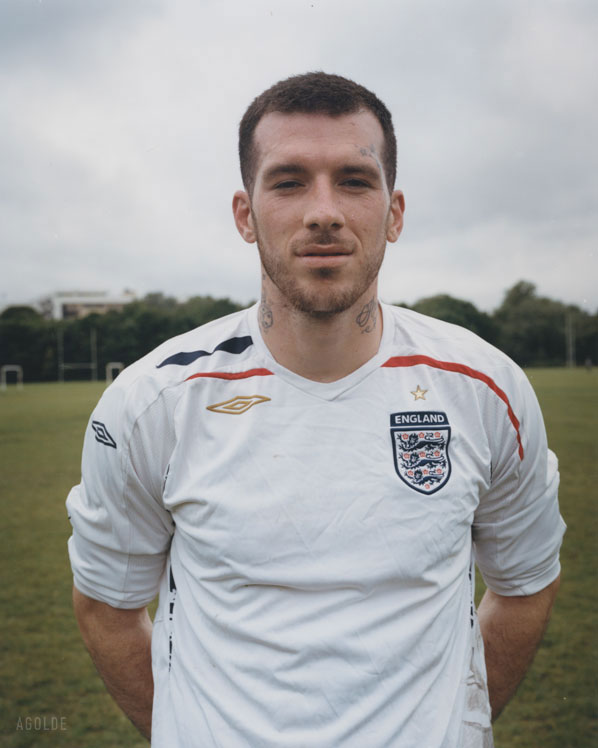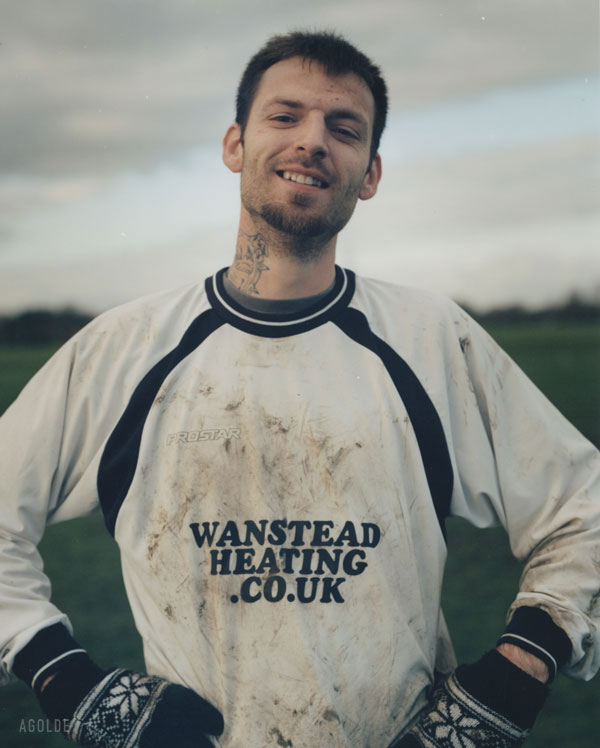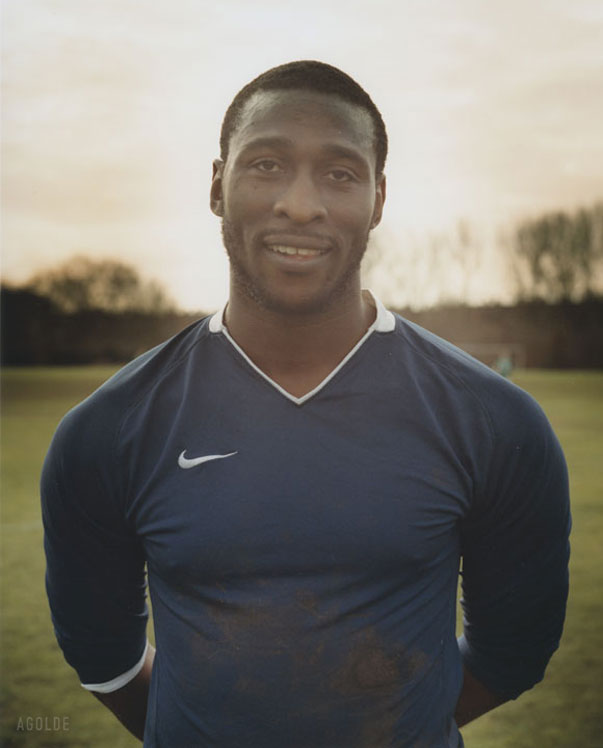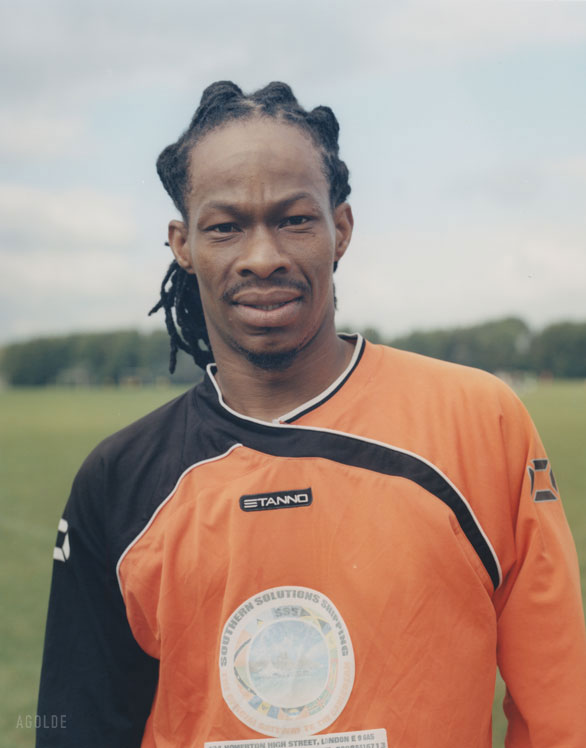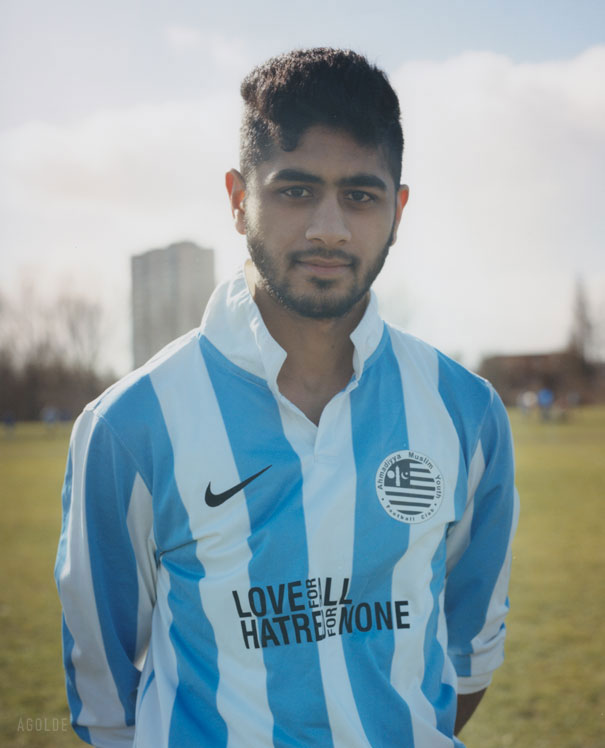 —