I am sitting writing these questions as I watch Leicester play the second leg of the Champions League game with Sevilla it looks like the Leicester of last season – direct, energetic and ruthless. Can you give us any insight on why the season started so badly?
In my eyes the season didn't start bad. We had a similar record at the start as last year. The difference to last year was that in certain situations we might have had the luck on our side where compared to this year we didn't. I am thinking situations like a ball jumping in the goal instead of hitting the post. I think we got the turnaround at the right time and as you say it feels like the Leicester of last season also on the field playing.
Did you expect a dip in form after the remarkable season before? 
No I didn't. Every player is working hard every day and trying to give their best on game days. I am not saying that we would go and win the Premier League again. I think that was phenomenal and will be a historical season for Leicester City. I am talking about consistent performances and establishing Leicester City as a regular Premier League side.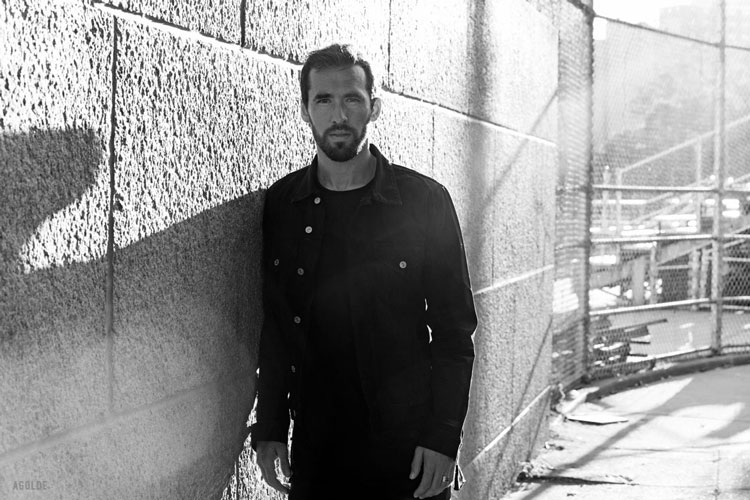 Some commentators in the media said it would be an achievement if Leicester get in top 10 this season. Do you think you can go on a similar run as 2015 and end up in top 10?
You're talking about a team that defied the odds of 5000:1 becoming Premier League Champion. The top 10 was a realistic goal at the beginning of the season. I definitely see enough quality in our team to achieve that. Now given our situation we are fighting against relegation. So our goal shifted a little. Definitely something for next season.
Much has been written about the biggest underdogs to win EPL, when did you personally think it would happen?
I never thought like that. For me it only became real after Chelsea drew Tottenham. Before that I never really believed it. After that game at the Stamford Bridge and us being crowned as Champions that night I still couldn't believe it. It is a dream come true and I am getting goosebumps talking about it right this second.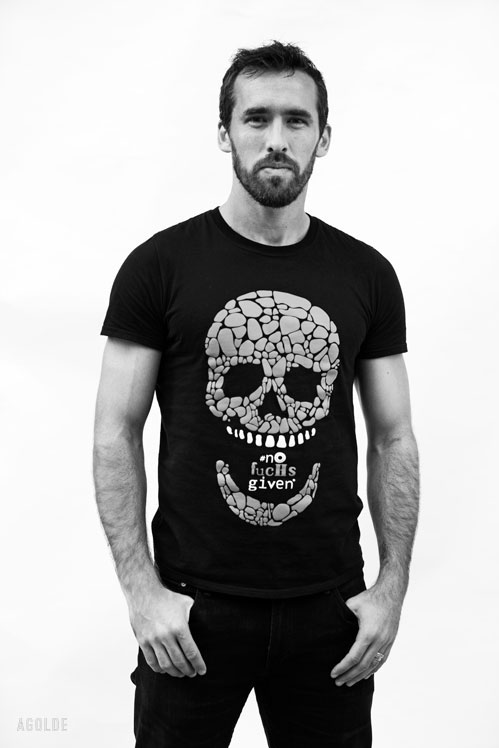 I can't imagine you expected to win the league when you joined the club, what were your reasons behind joining?
I was looking for a new challenge after 7 years in Germany. The Premier League was always a league I wanted to play in. I think the style of football fits my personal way of playing very well. It was definitely the right decision.
What do you think was the main reason behind the league win?
The togetherness of the team. The way we got along with each other and still do. It feels special to be in the locker with my teammates and getting ready for the games.
I was at the pre-season game with Celtic and the fans gave you guys a great reception, do you feel the rest of the country, especially those fans outwit the top 4, have welcomed your win?
I am sure anybody likes fairytale stories. They make us believe special things can happen in life. After achieving this great title I realized this not only about football but also about giving hope to
anybody. Many people came up to me with different stories telling me they found new hope because of our success and that we made the impossible possible. Just thinking the odds of finding Elvis alive have been better than us winning the Premier League. That's why I think anybody, if Leicester fan or not, was happy for us as a team and club to win the title. 
What were your ambitions for the Champion's league this season?
To have fun and enjoy this insane ride as much as possible. Our fairytale continues and we want to dream as long as possible. Let's see where we end up but as you said with a Leicester team that looks the same as last season who knows what's possible.
Do you think the surprise element has gone in EPL but remained in Europe, hence results?
Not only that we are surprising our opponents in Europe but also ourselves. We are hungry and playing in the Champions League is something very special for us. We are very proud to be in that tournament and also to be the last English team left.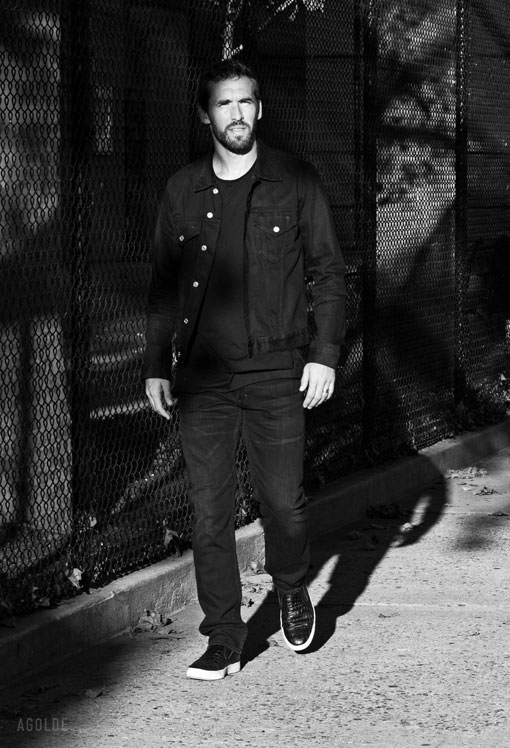 You spend a lot of time in NYC, why?
Because my family is living in NYC. My two boys are growing up in Manhattan, going to school and my wife is running our companies in the USA and handling daily business as long as I am still playing football in Europe. I am trying to go to New York as often as possible but at the moment my family has to do the majority of the traveling since my busy Premier League schedule isn't giving away too much time for me to travel. In the summer of 2019 I will be definitely coming home and be with my family 🙂
What's your favorite thing about NYC?
My family. Other than that we have our places we like to go to like the restaurant La Esquina downtown Manhattan or some rooftop bars. Also Red Rooster in Harlem is one of our favorite spots to go to.
Who's the most stylish guy in the Leicester dressing room?
The outfits of each player are very similar. I don't understand what is stylish or what isn't. To me it is about what an individual likes to wear. Fashion has no limits or rules. It is about your personal taste.
How would you describe your own style?
I am pretty relaxed when it comes to fashion since I get to know the industry more and more. I need to feel comfy with what I am wearing. One day it is a track suit, the other day jeans with leather jacket. Like I said I am very open to any kind of style but jeans, t-shirt and leather jacket would describe me the best.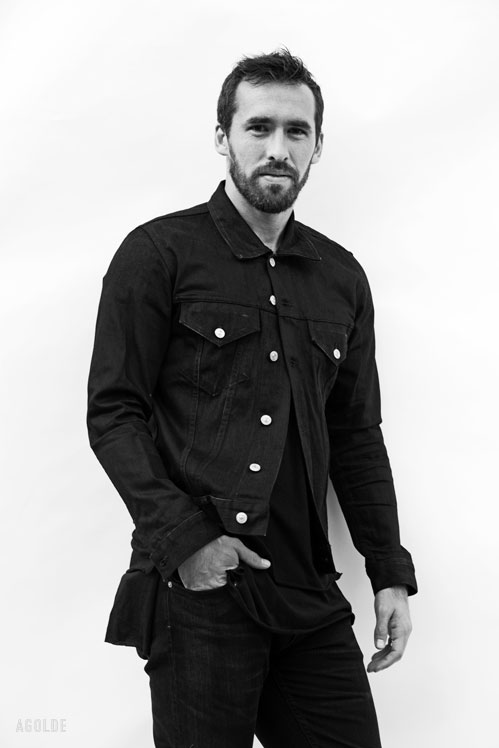 How did the tee shirt line come about and what was the inspiration behind it?
It resulted from a fun idea and became pretty successful in a short amount of time. I am doing my #NoFuchsGiven videos on YouTube and various social media platforms where I compete in challenges with team mates, comedians, football freestylers, etc. The loser always gets punished in a certain way: ear flicks or smashed raw eggs on the head are the favorites. When I realized how great the response to the videos and the mentality they represent was, I wanted to share it with everybody.
Do you think you'll remain in football once you finish playing?
I have my football camp the Fox Soccer Academy build up in 3 countries such as Austria, England and the United States. I love football and like to work with children. They are the future stars. There is a lot of talent in each country. We want to discover and support them on their way to becoming professionals. So yes I will remain in football but being a manager isn't something I fancy doing. I would like to become a comedian and have my own late night show. Maybe anytime soon there is the #NoFuchsGiven Show before the Jimmy Fallon Show. Let's go for it… Ben Rechler
—