Tess Ward has a knack for making things look good—whether she's artfully plating sweet corn and sprouted bean fritters topped with avocado hummus, or slinking down the Dolce & Gabbana runway in a flower-festooned frock for Milan Fashion Week. It's a talent that has not only landed her on the map as one of Britain's rising-star chefs but also a sartorial force to be reckoned with. Take it from Ward herself, who aptly declares in her Instagram profile, "Fashion and food are my kryptonite."
Yet there was a time when the Le Cordon Bleu–trained chef wasn't obsessed with the perfect picnic spread or post-workout snack. During her formative years, Ward, 27, was more interested in "being naughty and hanging out with boys. I could bake, but I wasn't a cook at that stage," says the South London–born Ward, who grew up primarily between Oxford and West London, where her mother and father—who divorced when she was 11—lived, respectively.
But that doesn't mean she didn't reap the benefits of delicious, healthful meals. "My mum is the daughter of a farmer, so we definitely had really nice dishes," says Ward, recalling dinner-table classics such as roast chicken or lamb chops. (Variations of these dishes make an appearance in Ward's own recipe repertoire, including ginger and pork balls—a flavor-packed riff on her mother's baked pork meatballs.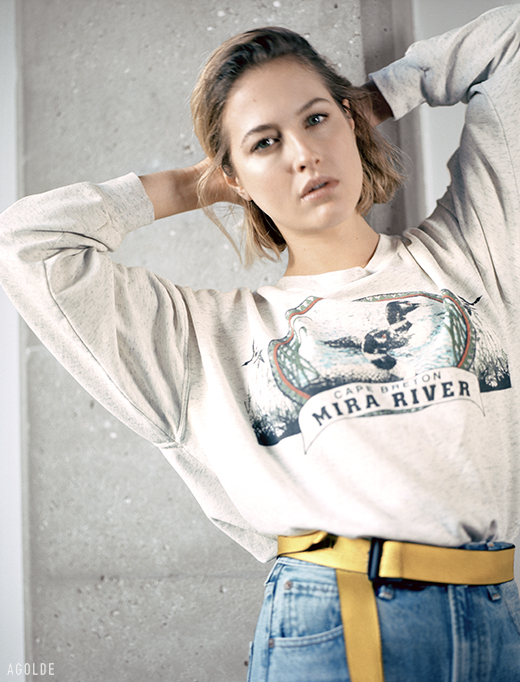 Clothes, however, were a different story. "I was always into fashion," says the chef, who as a teenager already had an eye for pieces that were both fashion forward and comfortable—including her mother's cashmere sweaters, which she was known to "nick" on occasion. ("I really don't like wearing man-made materials; they make my skin feel weird," she quips.) "For sure I had some very dodgy tartan miniskirts—which I can't imagine my mum letting me leave the house in—but I was always much more selective in terms of things that made me feel good and look good, rather than being in fashion," says Ward. "I always had my own thing going."
A keen sense of style wasn't the only way Ward set herself apart from the crowd. While many of her peers were signing up for their freshman-year courses, an 18-year-old Ward was crisscrossing the globe on a year-long quest to "see a bit of the world," she says, starting in India and ending up in the United States. That same wanderlust struck again after graduation, when, armed with a newly earned degree in art history from the University of Leeds, Ward hit the road with her then-boyfriend in a vintage VW van, tasting their way through Italy, Spain, France, Germany and Switzerland.
"I remember so vividly being like, 'This is amazing, I want to learn more about food. I want to immerse myself in it,' " says Ward, who began to cultivate her talent for healthy, budget-conscious cooking during university—and even penned a makeshift cookbook for a curious housemate who was eager to learn the secrets to Ward's creamed spinach and Goan curry.
But the aspiring chef also had a very practical reason for shifting her focus to food: After her around-the-world adventures, Ward began experiencing digestive issues that plagued her for the next six years, which, after extensive tests and a hospital stint, were finally attributed to a parasite. "You never feel like you're fully in yourself. And you never have as much energy as you should do," says Ward.
Following her training at Le Cordon Bleu and stints in the kitchens of River Cottage and the Ritz, Ward's gastrointestinal problems caught up with her again, forcing her to take a step back from the industry's famously grueling demands and long hours. Instead, Ward shifted her focus to writing, eventually launching a blog to share her recipes and food adventures, which she also chronicled on her style-savvy Instagram.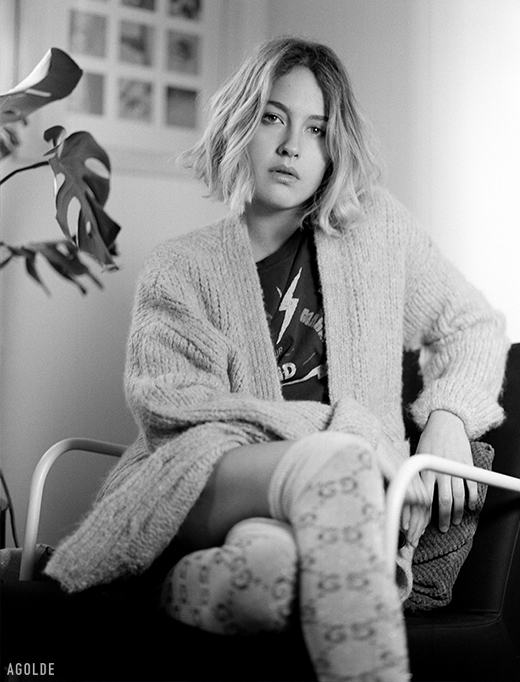 Consulting gigs for brands followed, as did modeling opportunities, which she had also flirted with in university. Bringing her foodie sensibilities to the fashion world, Ward carved out a niche for herself, becoming a go-to chef for the sartorial set and hosting dinners on both sides of the Atlantic for the likes of Mulberry, Alice Temperley and Chloe. In 2015, Ward released her hit cookbook, The Naked Diet—an ode to clean and delicious eating by way of unprocessed ingredients.
The absence of Ward's photo on the cover of her book is telling of the chef's approach to her work. "I wanted to do a book that had its own identity and wasn't wrapped up in me or about me," says Ward. "It's about the food." Specifically, it's about shifting the way we define the term "diet" and bringing it back to a more "sustainable and exciting and interesting" approach to food.
That same enthusiasm is in full effect for Ward's second tome, Filthy Healthy Cravings, which is currently in the works. It's "less about health and wellness and more about embracing the pleasure and creativity of food," says Ward, who counts almond croissants among her own guilty indulgences. That translates into a slew of slow-baked dishes and healthy fast foods (think cauliflower-bread cheese toasties and coconut ice cream loaded with figs, nuts and pomegranate molasses).
Ward's ultimate goal? "To carry on inspiring other people," she says. "And to keep cooking forever—and to keep loving it."
—