Introducing the Shop Girl series, where we sit down with the people behind your favorite shops to talk style, life and denim. First up: Chelsea Moylan, owner and buyer of San Francisco's ultra-cool ANOMIE boutique. 
Tell us about yourself and your typical work day.
I am the owner and buyer for ANOMIE, so there really isn't a typical workday for me. If I'm working in the store I'm editing graphics or images, answering emails, talking with brands, helping customers, merchandising, packing online orders, and so many other tasks. If I'm in the studio, which is usually 1 day a week, I'm shooting images of myself in the clothing with my handy remote and doing all the makeup, hair, steaming, lighting, and other grunt work that comes with photoshoots.
When did you first get interested in fashion?
I've always been obsessed with clothes and shopping, but I grew up pretty sporty and never really knew how to channel my love of fashion. Once I got into high school and college I really started to focus more on what I wore. But even to this day, I'm consistently cringing at outfits I wore, even recently. Basically, I feel like if you aren't embarrassed of yourself a few months or years back, you're not doing it right.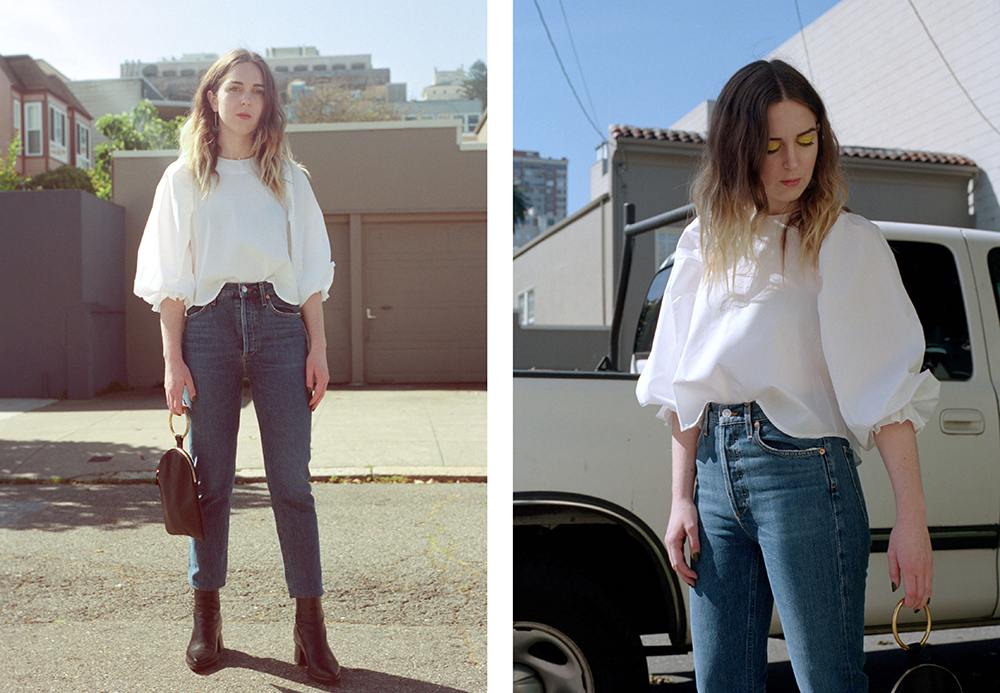 How did the environment you grew up in affect how you approach your personal style? 
I grew up in Marin, just outside the city, so having a pretty even climate has definitely impacted my approach to personal style. I don't check the weather and just wear whatever I feel like. I might be a little cold, but I deal. It wasn't until I moved to Philadelphia for a few years that I really had to adjust what I wore to the weather and it was partly fun to dress for weather extremes, but mostly stifling because I'm stubborn and like to wear what I want when I want.
Tell us about the jeans you picked out to wear for our shoot.
The Riley Air Blue jeans are my absolute favorite jeans ever. I personally own 3 different pairs. I cut the hems off one, wear one rolled up, and have one pair that are hemmed shorter. I love the Cigarette Low Slung in Passenger because the wash is a really great color, super soft, and has just the right amount of distressing. The 90's fit are my more comfortable pair that I love wearing with my Doc Marten boots and hi-top sneakers. They are less sexy and fitted and more fun and funky.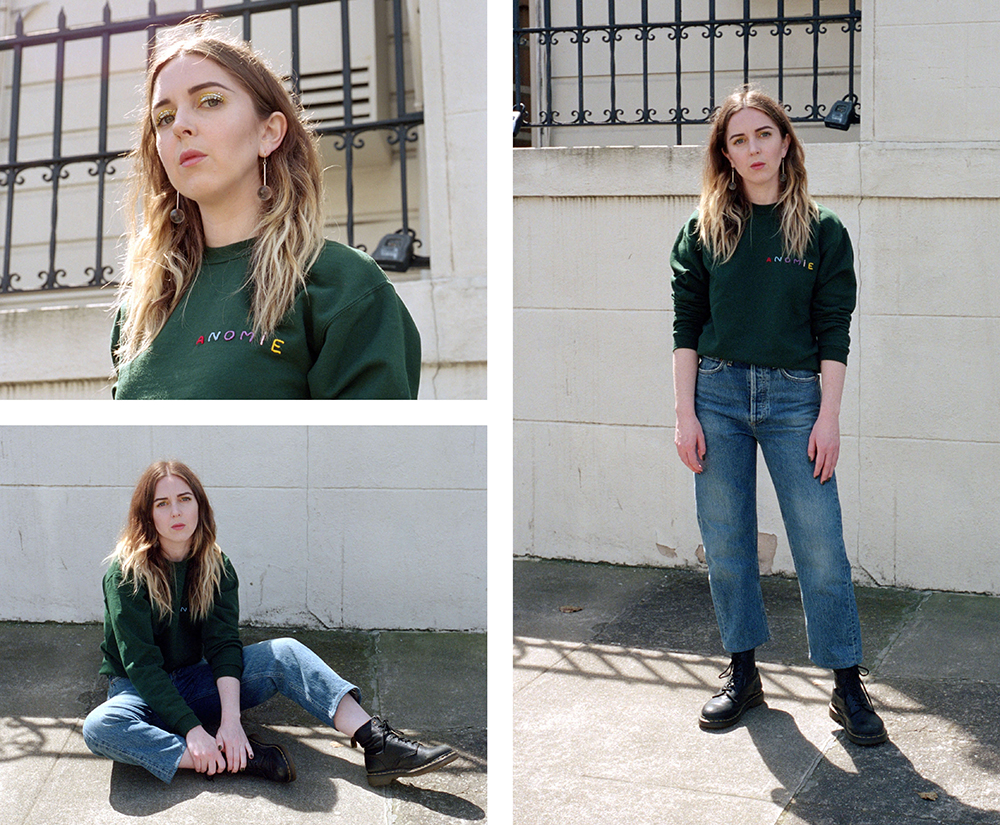 What are your top recommendations of places to visit in San Francisco?
I love the classic art spots like MOMA, Legion of Honor, and the Chandran Gallery downtown features a show from one of my favorite artists, Kindah Khalidy, pretty regularly. My number one go-to spot for dinner is is Roka Akor, it's amazing Japanese food. If you want an "interesting" SF experience then definitely visit Smuggler's Cove or the Tonga Room. San Francisco seems to be into tiki bars.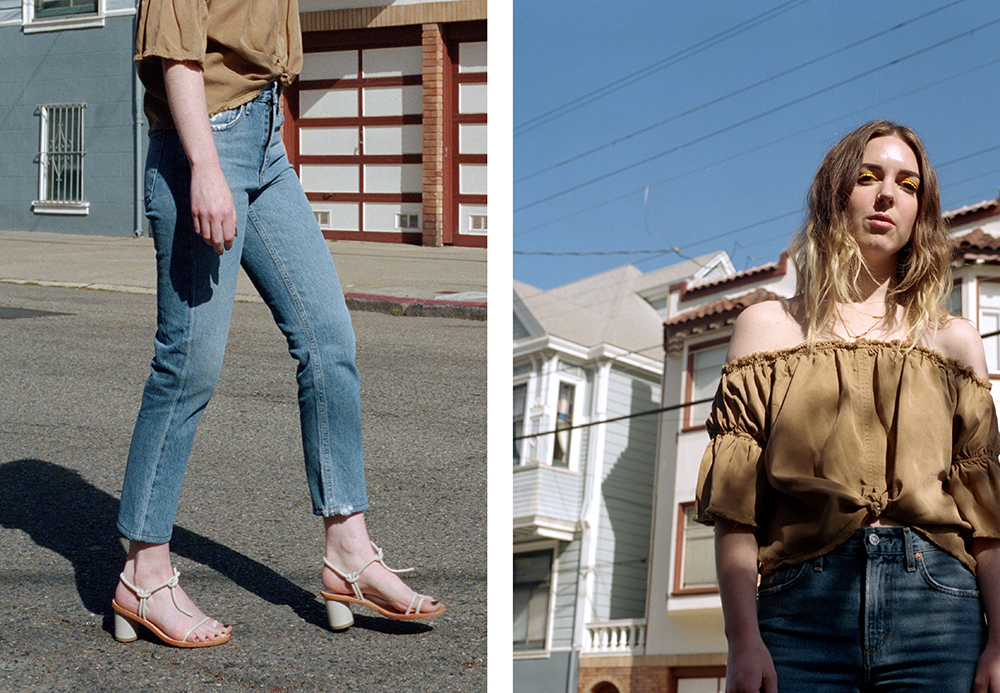 What advice would you give to someone looking to open their own store?
There is so, so much involved in owning a store that if you are looking to other people to guide you and teach you how to do something, this might not be for you. My social life ends up being pretty restricted, so I've recently designated Sundays as my day off to pursue my other creative outlets, like the shop podcast She Seems Cool, where I interview our brands, customers, and other women that I meet through ANOMIE.
What kind of experience do you hope people have at your store?
At the end of the day, I just want the store to be a place someone enters and is like "ughh, this is so nice" or "I want everything in here." It feels great when you can see that the store clicks with someone's style. It warms my little heart when people say it's their favorite store.
—