Unlike many frustrated artists who toil for years before seeing any major-label interest, Tommy English had a taste of success early on: As a college sophomore, he was already a touring musician. "I was 19 when my band, Powerspace, got signed," says English. When that group splintered a few years later, he and another member started touring full-time with their next outfit, Bad City. "We had a good career, but never quite caught on," he says. Still, those years involved some choice spots opening for KISS, Smashing Pumpkins and Slash. While that might sound unbearably glamorous, English shrugs off any notions that he was living the high life. "All the money I made early on went straight into the gas tank of the van," he says.
Growing up in the northwest suburbs of Chicago, Tommy English (born Thomas Schleiter) was fortunate enough to have parents who stressed music education. They started him with piano lessons at a young age; later, he moved on to trumpet, then to guitar. As to why he abandoned his brass-instrument roots, English explains, "None of the bands I've spoken to really featured baritone horn or cornet, so . . ." Raised on a steady diet of Rolling Stones, Beatles, ABBA and Jimi Hendrix tracks, English fondly recalls the first day he learned to play an entire song. "As I was practicing 'Gimme Shelter,' my dad walked by my bedroom and said, 'That's actually pretty good,' and something clicked in my head."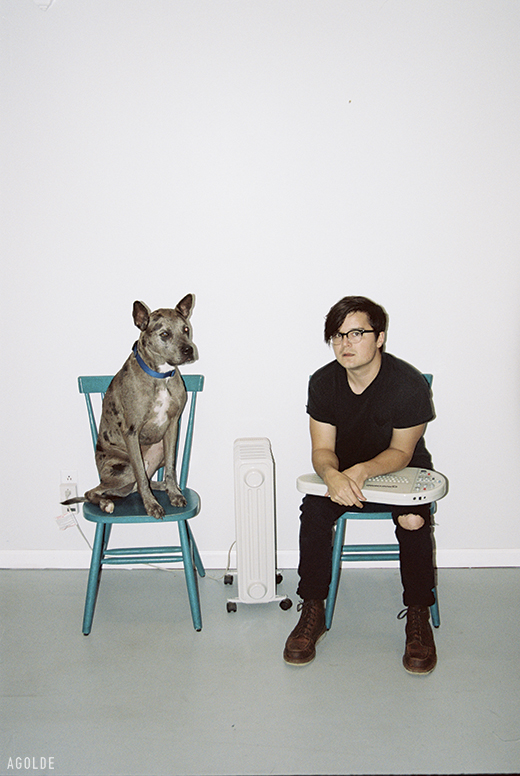 After the post-college demise of English's second band, he headed back to Chicago, where he started working as an engineer and producer. That led English to a gig as a sound engineer in L.A.. Four or five years ago, English started producing on his own and has since worked with a slew of artists, including K.Flay, Broods, Adam Lambert and Kacey Musgraves.
English currently spends the bulk of his days behind a soundboard, instead of the backseat of a cramped tour van. "When I'm working with an artist, we basically just experiment until something clicks," he says. "Generally I'm in the studio every day from 10 or 11 a.m. until whenever I can't take it anymore." And while a stint as a touring artist seems like an idyllic gig for a 20-something guy, English doesn't miss his on-stage days. "I always liked being behind the scenes," he says. "Because of the endless touring, I was constantly playing music but not really making new stuff. Recording in the studio was all I really wanted to do."
—