From outcast science nerd to self-destructive rapper-du-jour/crash-pad manager to sober-minded patriarch of anti-patriarchal freak-hop cult Awful Records, Atlanta rapper Father's life story already reads like a Homeric odyssey in three acts—although, truth be told, the story's just begun.
Well mannered, intelligent and unusually prone to critical thought, Father—called Fat by his nearest and dearest—was a comic book and manga nerd as a kid. In high school in Atlanta he found himself most at home with the outcasts, punks, freaks 'n' geeks in the dining hall. At George State University he studied pharmacy, foreshadowing the world of pills, thrills and bellyaches that would so deeply influence—and eventually undermine—his early creative output. He briefly switched his major to art, discovering his love for drawing before dropping out of school altogether and deciding to make his way as a graphic designer while riding the Hotlanta party vibe.
Freelance life "was shitty," he says, echoing the experience of an entire generation of millennial creatives for whom the only true prospects for success lie in their own entrepreneurship and community of like-minded friends. He lived in an apartment called The Barrio in a downbeat complex on the other side of town, far from all his friends. He couldn't afford to go out so he stayed home, taught himself how to edit video and started a graphic design company called Awfully Creative, which he then shortened to Awful Media.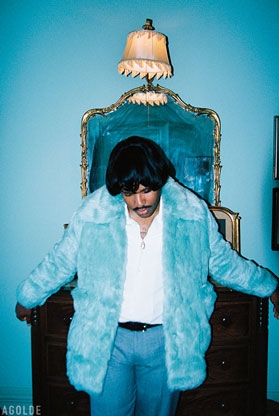 The turning point came when two friends, Keith and Obie (who record as Ethereal), got kicked out of their space and moved in with him. They got Father focused on making beats. He began rapping and recording himself and learned to engineer. His old college roommate Archibald Slim, who was also engineering, moved into the complex, which suddenly became the creative epicenter/crash pad for a tight-knit circle of Atlanta freaks.
The formula was simple, and gonzo in essence: wake up, get loose, make music, pass out, repeat. The family comprised Playboi Carti, KeithCharles Spacebar and Lord Narf, plus an extended group of friends who would pass through. No one was getting paid. There was no set agenda, no specific subgenre or trademark sound—what bonded the group was its sense of family, an unconditional love in which they were all safe to explore their creative identities and pool their resources and skill sets, in the name of kinship and art.
In 2014, Father started getting attention, his minimalist "Look at Wrist" featuring Key! and iLoveMakonnen racking up over 2 million views on YouTube and garnering attention that spread to the rest of the group. Makonnen and Playboi Carti would soon break out of Atlanta and go on to international success. And the Awful family kept growing, with Abra ("the dark-wave duchess"), whom Father signed in 2014 when he saw her folk-guitar covers of Waka Flocka and Gucci Mane on YouTube, and Canadian rapper Tommy Genesis, who came on board in 2015. Awful found itself the "hot new rap collective" in town, with Father enjoying indie crossover appeal—Pitchfork even challenged its readers to distinguish between the lyrics of Father and Father John Misty.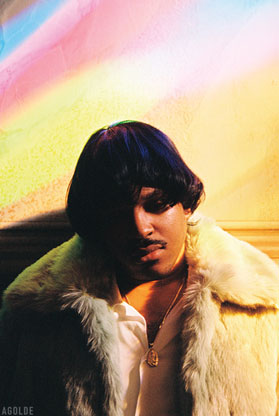 Xanax bars, Percocets, psychedelics, beers and blunts—the family that plays together stays together, but as much as the creative and familiar bonds were strengthened through endless days, weeks and months of partying, Father realized that life had become a circus and not all decisions made within the fog were good ones. "When you're high, some things can sound really really good when they aren't," he points out, echoing the sentiment of many thousands of artists over time.
When we speak, he's in Brooklyn exploring a new phase of output, bringing his DIY, stripped-down sensibility into a big-league studio, testing how his lo-fi aesthetic translates in a sophisticated recording environment. And this time he's doing it with a clearer head and sense of destination, the era of painkillers and anti-depressants, trial and error behind him. As patriarch of the family, he's sure that the good, grounded vibes are being felt throughout the family. "Awful has this kind of collective conscience, where we feel each others' shit through osmosis. Our feelings bounce around. When I was mad and sad, it kinda spread. The new feeling? Evolution. Daddy's in a good place."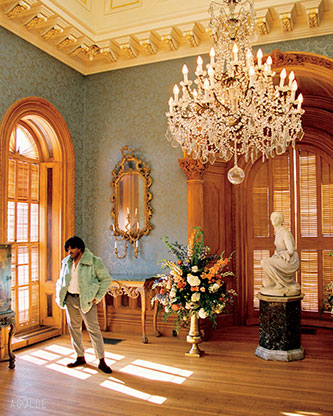 —