If you've ever swiveled your hips, pump walked or tried out any of the other signature dance moves immortalized in Beyoncé's hit 2008 music video "Single Ladies (Put a Ring on It)," then you've already been won over by the infectious work of choreographer JaQuel Knight.
"We wanted it to be the most iconic dance. We put in so much time and so much love and all of our energy into just making a really memorable dance piece—something that no one was doing at that time," says Knight, who was just 19 years old when Beyoncé's creative director, Frank Gatson, tapped him for the project. "Once the video was released and everyone was doing it, it blew our minds that people from all over the world were affected by it." He adds, "It shows you that dance is a universal language and it brings everyone together."
But Knight already knew that, long before he went on to mastermind moves for the likes of Michelle Williams, Chris Brown and Nicole Scherzinger. He was born in North Carolina and raised in Atlanta, where his musically inclined parents (dad was a percussionist, mom was on the dance team) nurtured his love of music and rhythm from an early age. "At family reunions and backyard barbecues, music was always blasting. My grandmother would hit the rug. She knew every slide—the Electric Slide, the Cha-Cha Slide, Chubby Checker—every kind of slide you could name," recalls the choreographer, who would also hold dance contests with his cousins in family living rooms. "Dance and music always brought the family together and made a lot of us have a good time with each other."
And when Knight's elementary-school band teacher put a saxophone in his hands, "that was the spark of it all," he says. Playing the instrument opened him up to a whole new world, from jazz and classical to contemporary pieces. "I was a child who took music really seriously. I planned on going to college for a music degree. I had those things mapped out."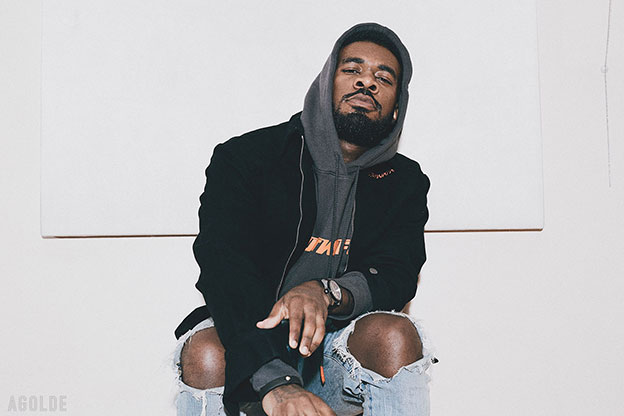 That all changed in high school, though, when Knight, who was now choreographing routines as drum major for the marching band, attended his first dance convention. It was headlined by all the top commercial choreographers of the moment, from Shane Sparks to Chuck Maldonado. "They were all so supportive. And I just kept following that," says Knight, who realized he had found his calling in the dance world. "I wanted to be as good as they were, so it kind of gave me something to work toward. I'm all about a challenge."
After starting his own company, TruStylz, and teaching dance around Atlanta, Knight was scouted by an agency at 15; two years later, upon graduating high school, he moved to Los Angeles, where he studied under Maldonado. It was here where he eventually crossed paths with industry icon Gatson, who was directing a project for Michelle Williams at the time. "I am a guy that does his research, and I knew Frank was someone I wanted to work with," says Knight. "I went to the audition and danced my heart out."
Winning Gatson over with his freestyle moves, Knight not only landed the part on the music video and a spot on Williams' promo tour, but also the star-turning opportunity to work with Beyoncé on "Single Ladies." Since then, he has gone on to choreograph world tours for Beyoncé, as well as her Super Bowl XLVII performance and her visual album Lemonade, not to mention Britney Spears' Circus tour, commercials for Maybelline and Pepsi, numerous seasons of American Idol and a So You Think You Can Dance tour.
For anything Knight puts his name on, it all starts with the music. "I live with the music embedded in my head and let it get into my bones. And when I start to play the records back, I see how I naturally respond. And from there we start to put a little action, a little seasoning on it, and I'll bring in some big personality moves." Everyday life ("how people communicate and move naturally") is a huge influence. "It allows people, regardless if you're a dancer, to be able to connect more. And the regular fan at home can feel part of the routine and feel like they can do it."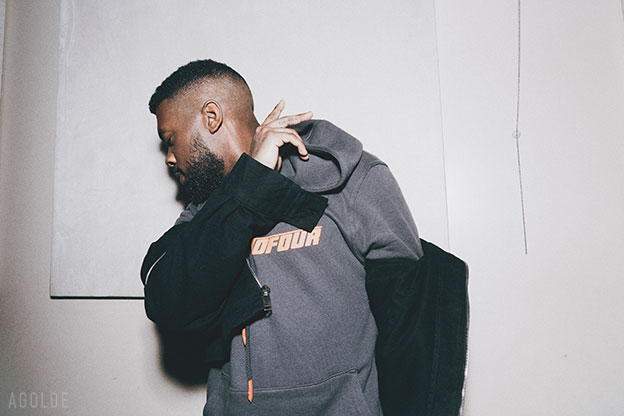 Case in point: Knight's catchy choreography for "Single Ladies." "That's all of my childhood put into a routine, all those moments of my grandmother, all those moments of dancing in those backyards," says Knight. (He also looks to the work of the late Bob Fosse for inspiration.) "I bring in those elements—what makes me feel good, what makes me want to dance—and I try to include those."
For every icon in music that Knight has worked with, he devotes his time to working with up-and-comers, too. Lately that includes singers Zara Larsson, Tinashe and Victoria Monét. "I'm really inspired by the music and the potential," says Knight, who also started his own production company, Just Kingdom, in 2013 and is currently working on developing its first film. "I have to see the star quality in people." If he sees that he has a chance to help that artist's career take off, "that's rewarding to me," he says. "You see this person grow from being super talented to really stepping into stardom. I think that's an awesome thing. I get a high off that."
Where else does he find satisfaction? Having fans recognize and connect with his work. "Your job has been done," he says. "It's important that we move and inspire each other, to want to go out and be great."
—