STEPHANIE JANSSEN: You're from Atlanta but also spent a lot of time in Chicago. Where are you now?
KODIE SHANE: Yep. I'm actually driving through a tunnel in Atlanta right now.
SJ: Do you feel like your sound, your style is a mesh of those cities?
KS: I just feel like my style and everything is really uniquely me. I love music from each city, you know, but I don't necessarily make music like that. You know what I mean? I feel like I'm just different. A lot of great talent comes out of Atlanta, it's actually kind of crazy. It's a really big culture here. It's really good here, and it's really big right now. I think if you listen to enough Atlanta beats, you'll find nobody sounds the same; people are always trying to do something different. I don't really consider myself Atlanta music, but I love this city so much.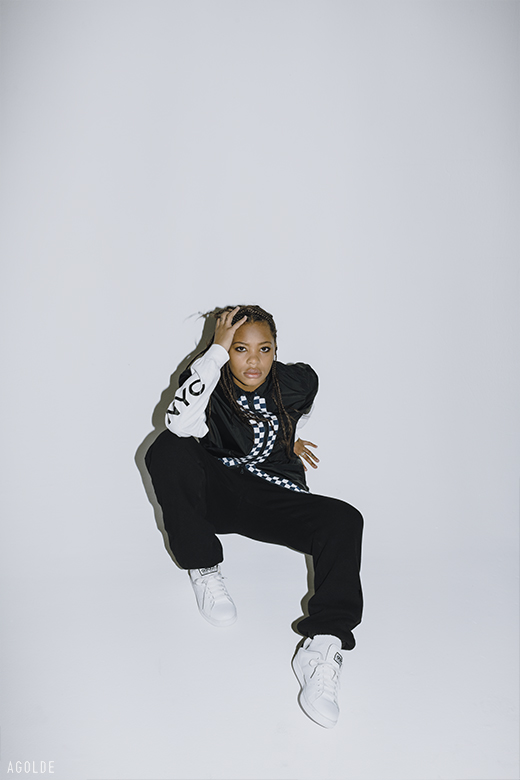 SJ: You've been releasing so much music lately and it seems like you've been performing non-stop. Have you had any downtime? What do you do when you're not working?
KS: Yeah, honestly, I really just like to record. Now that I'm traveling so much, I don't get to record as much, so when I'm home I like to record. I'm always working on new music.
SJ: What's the best thing about being on the road? 
KS: I really like just going to different cities all the time. I like going to cities I've never been to. DC was cool, I love DC, and I always love being in New York.
SJ: What are you always eating on the road? Do you have any go-to snacks?
KS: Well, I'm not really eating any meat right now. I'm pretty sure there's not enough cows for all the meat in the world. Where are we getting all this meat from? So, I'm, like, going through that transition. It's been kind of hard, but I like candy and I still got that. I like Hi-Chew. I love Lunchables, but I can't eat Lunchables anymore.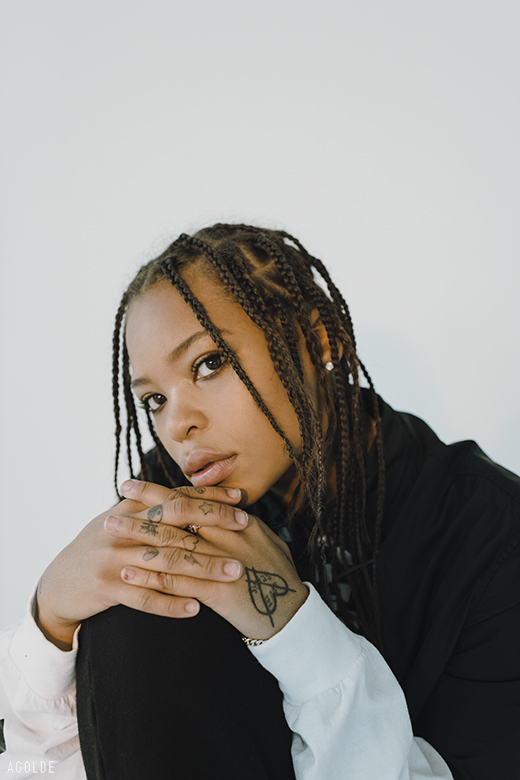 SJ: The past year or so has been pretty crazy for you—you've released, what, like 5 EPs? You've put out huge music videos that have gotten millions of views. Does it feel like it's happened quickly, like all of a sudden you're famous?
KS: I do feel like things are moving kind of quickly, but I don't feel like I'm famous or anything. All this is exciting, but I feel still like I have so much more to do.
SJ: What's the most surprising or weirdest thing about the music industry that you didn't know about until you got into it?
KS: The music industry is sketchy. People, I guess this is just obvious, but people will be like they love you, but not really. It's just all sketchy.
SJ: I can imagine. When you're making music, especially now that you're signed, do you ever feel pressure to produce a hit or something that sounds a certain way?
KS: I'm definitely always approaching everything like I'm just going to be creative and do what I like. I try not to be pressured by anyone or any of that. But everybody feels pressure sometimes, you know? I might feel like it's time to just drop a song—I just get a certain feeling, it's time to drop, so it drops.
SJ: You work really closely with Lil Yachty and his crew—what's that like? What made you want to work with him?
KS: When I met him, he was coming up. He was on his way. He's just a cool guy. I like his voice and he's really fun. Our stories together are strictly secret though. Sorry.
SJ: What do you look for in a collaborator?
KS: Just to be open to trying out different ideas. I like to do different stuff.
SJ: Going into your roots, you grew up immersed in music—your father, sister, aunt, mother all had careers in music. What made you decide to give it a try too? 
KS: I definitely always knew what I wanted to do. I tried to know what I was getting myself into, but now I really know. After I made "Sad," I kind of felt like I could do it—I made that when I was, like, 15.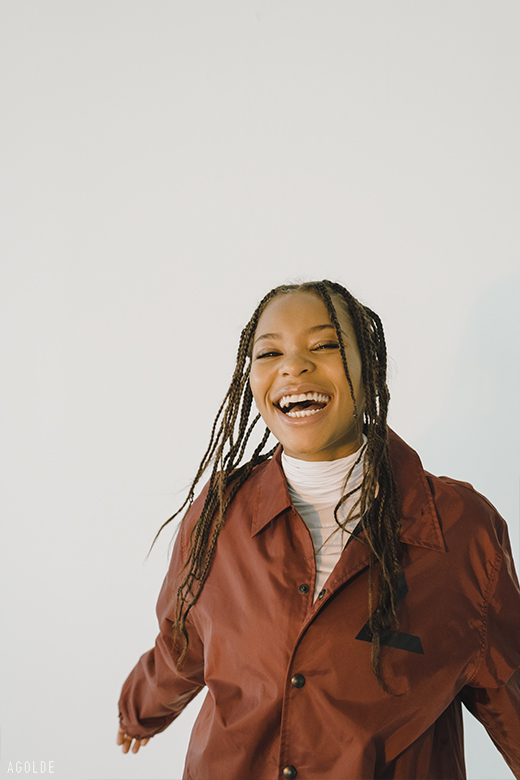 SJ: What kind of music were you listening to then?
KS: When I was, like, 13 and 14, I really was in love with Lil Wayne. All of his early music, I really loved, I really was into that. I think Lil Wayne "A Milli" was the first rap song I tried to learn all the words to. And I listened to a lot of Ashanti and Ja Rule, like old '90s R&B. I still just love it.
SJ: Of all the areas of music you decided to be a female rapper, which may be one of the most difficult areas to make it in of all. What made you try to rap?
KS: Pretty much it chose me. I always knew I wanted to entertain in some type of way, and rap is what really stuck with me.
SJ: So how do you approach your style, what do you like to look like?
KS: Rock and roll bands make the best T-shirts—they always have the best tourmerch. I like dark colors, stuff with pockets. I'm trying to get my denim game all the way up—layering, wearing lots of black…
SJ: What do you think about Instagram? You have a huge following but you don't seem to care about it too much.
KS: I care about all my fans on Instagram and all my fans in general, but I'm not one of those "Let's do it for the gram" type of girls. I just try to respond to as much people as I can.
SJ: You have a huge platform—what do you want to do with that power?
KS: I hope I'm relatable. I'm not really sure why people connect with me so well, but I just want to always encourage youth in my generation that you can be yourself, and don't be intimidated by anybody. I've always really been encouraged to be myself under my mom and my dad. That's how I was raised.
SJ: What do you think is the most important quality a musician or a rapper should have?
KS: Just be humble and sweet. That's all I can say.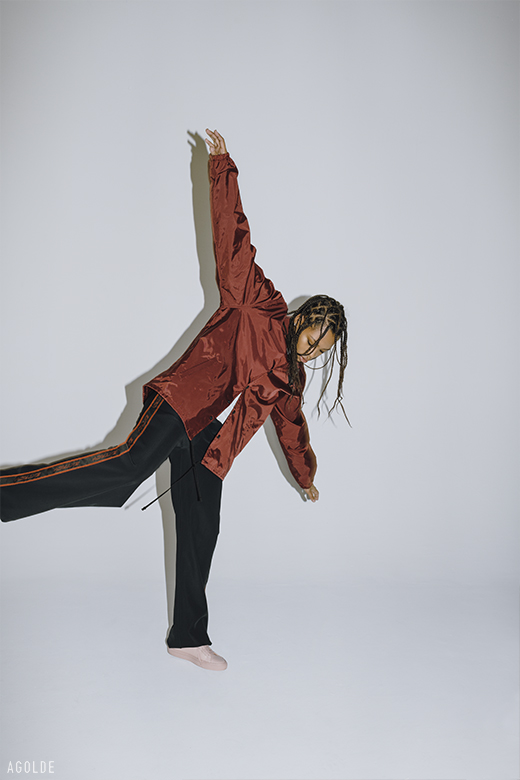 —